Washington State Knife Law Revision Withdrawn
Bill would have made it a misdemeanor for anyone to carry a knife concealed with a blade 3.5 inches or longer.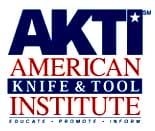 CODY, WY –-(Ammoland.com)- The American Knife & Tool Institute (AKTI) thanks Washington State Representative Sherry Appleton for hearing the concerns of hunters, fishermen, divers, the American Knife & Tool Institute, our corporate member SOG Specialty Knives and Tools, located in Lynwood, WA and other Washington state businesses; and for agreeing to withdraw her support for HB 1006.
HB 1006 would have amended Washington RCW 9.41.250 by removing the words dagger and dirk and replacing them with "knife having a blade longer than three and one-half inches," making it a gross misdemeanor for anyone to carry any type of knife concealed with that length of blade or longer.
Representative Appleton had pre-filed the bill, which was referred to the Washington House Committee on Judiciary on January 10, 2011.
Washington residents appealed to Representative Appleton, explaining the infringement on their ability to enjoy the many recreational and sporting opportunities the state provides. In a meeting with Representative Appleton industry representatives expressed the industry's concerns, including the fact that hunters, fishermen, construction workers and other individuals who use a knife in their daily work and recreation would be guilty of a weapon's violation when there is no intent to use the tool as a weapon.
These industry representatives also expressed their concern that such a law would affect the economical stability of not only companies who manufacture knives in Washington and the many retail stores who sell knives, but also the many small businesses who are supported by hunting, fishing and other outdoor enthusiasts who make Washington their destination. Such a law would encourage these outdoor enthusiasts to visit states other than Washington to enjoy these recreational activities which require the use of a knife.
We thank Representative Appleton for her time, efforts and understanding on behalf of Washington state knife owners and the knife industry.
For more info Contact Jan Billeb Executive Director American Knife and Tool Institute
[email protected]
307-587-8296
The American Knife & Tool Institute (AKTI) is a non-profit organization (501(c)6) representing all segments of the knife industry and all knife users. Formed by concerned industry leaders after considerable discussion with individual knifemakers, knife magazine publishers, and a broad section of the knife community, AKTI has been the reasonable and responsible voice of the knife community since 1998. For more about AKTI, please see our website at www.AKTI.org.