West Virginia Hunters Harvest Record 2,392 Black Bears in 2010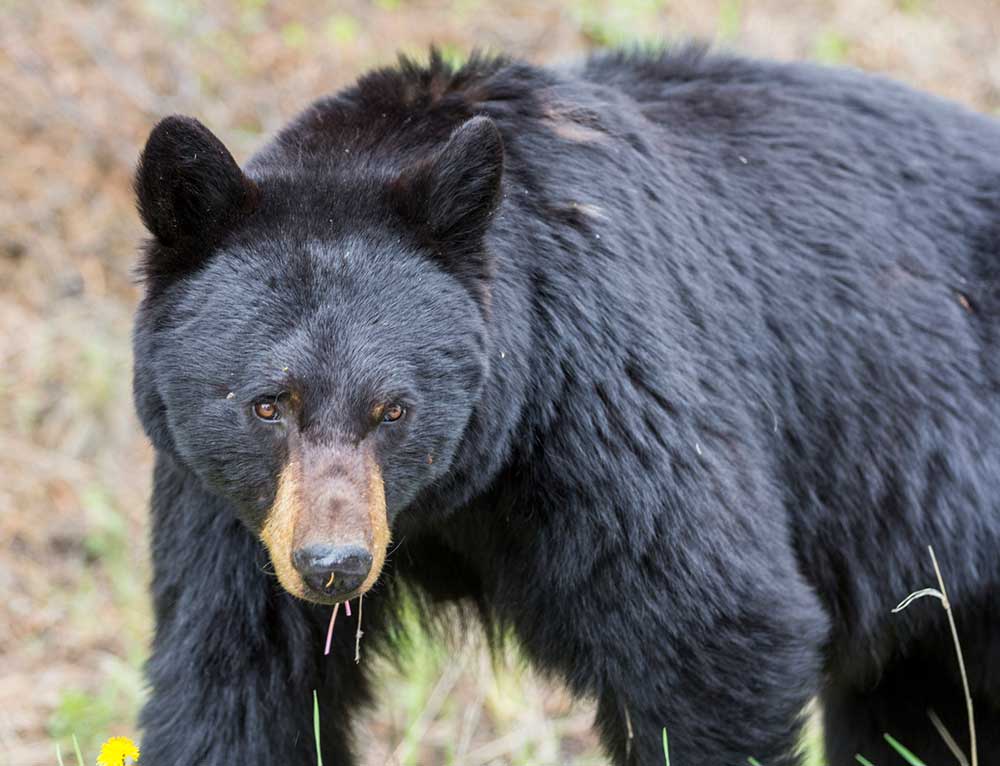 SOUTH CHARLESTON, W.Va. – -(Ammoland.com)- West Virginia hunters harvested a record 2,392 black bears during the combined 2010 archery and firearms seasons, according to Paul Johansen, Assistant Chief in charge of Game Management for the West Virginia Division of Natural Resources.
The preliminary harvest data for the combined seasons in 2010 was 14 percent higher than the previous record of 2,069 established in 2008.
"As predicted in the 2010 Hunting Outlook, mast conditions had a tremendous influence on this year's record bear harvest," said Johansen.

"Traditionally, favorable mast conditions lead to lower archery harvests. However, abundant food sources kept many bears active into early winter. In addition, there were numerous counties opened to extended hunting seasons designed to help those counties reach management objectives."
Hunters took 454 bears during the 2010 archery season. The top five counties were Randolph (44), Preston (39), Webster (38), Fayette (33) and Nicholas (25).
Firearms hunters took a record harvest of 1,938 bears during 2010. Hunters took 462 bears in September, 309 during the concurrent buck/bear season and 1,167 during the traditional December season. Top five counties were Greenbrier (219), Pendleton (192), Randolph (190), Pocahontas (175) and Webster (135).
2010 WEST VIRGINIA BLACK BEAR HARVEST
County
Archery
September
Buck Gun
December
Total
Barbour
14
1
0
16
31
Brooke
0
0
0
0
0
Hancock
0
0
0
0
0
Harrison
1
0
0
0
1
Marion
0
0
0
0
0
Marshall
0
0
0
0
0
Monongalia
4
0
7
0
11
Ohio
0
0
0
0
0
Preston
39
17
0
35
91
Taylor
3
0
0
0
3
Tucker
11
25
0
67
103
Wetzel
0
0
0
0
0
District I Subtotal
72
43
7
118
240
Berkeley
1
0
0
1
2
Grant
21
16
0
63
100
Hampshire
2
0
51
7
60
Hardy
18
30
0
79
127
Jefferson
1
0
0
1
2
Mineral
10
0
0
16
26
Morgan
2
0
7
3
12
Pendleton
15
42
0
150
207
Dist. II Subtotal
70
88
58
320
536
Braxton
8
7
0
36
51
Clay
4
0
0
31
35
Lewis
3
0
0
2
5
Nicholas
25
25
57
45
152
Pocahontas
10
42
0
133
185
Randolph
44
46
0
144
234
Upshur
1
0
0
21
22
Webster
38
34
0
101
173
Dist. III Subtotal
133
154
57
513
857
Fayette
33
28
31
28
120
Greenbrier
21
76
47
96
240
McDowell
22
5
0
6
33
Mercer
7
0
3
0
10
Monroe
10
0
0
22
32
Raleigh
12
12
34
11
69
Summers
5
0
0
1
6
Wyoming
15
8
0
2
25
Dist. IV Subtotal
125
129
115
166
535
Boone
12
22
35
28
97
Cabell
0
0
0
0
0
Kanawha
13
16
37
12
78
Lincoln
1
0
0
0
…