Wyoming Range Energy Leases Withdrawn Following Sportsmen's Input
Forest Service decision conserves prime fish and wildlife habitat, hunting and fishing on public lands while enabling other energy projects in region to proceed.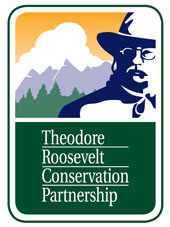 WASHINGTON – A decision by the U.S. Forest Service not to issue energy leases on more than 44,000 acres of public lands in the Wyoming Range drew praise from the Theodore Roosevelt Conservation Partnership.
The TRCP had submitted comments via the National Environmental Policy Act recommending that leasing and development of these parcels be prohibited to conserve important fish and wildlife habitat and sustain hunting and other outdoor recreation.
Located southeast of Jackson, Wyo., in Bridger-Teton National Forest, the proposed leases are sited in prime habitat for elk, mule deer, moose and forest grouse that is a popular hunting destination. The area also is home to native cutthroat trout populations and provides ample fishing opportunities. These recreational offerings are a mainstay of local economies and have supported outfitters, guides and a range of other sportsmen-dependent businesses for more than a century.
"Wyoming's federal public lands have born witness to significant oil and gas development over the past decade – development that in some cases has decimated fish and wildlife populations and hunting and fishing opportunities," said TRCP Western Energy Coordinator Neil Thagard.

"The decision to not lease these parcels, based on thorough environmental review and under the mandate of multiple-use, equals a victory for the responsible management of our federal public lands and for sportsmen – both in Wyoming and across the country."
In particular, the TRCP maintained that developing the leases would compound the pressures on mule deer in southwestern Wyoming. A federal scientific report released in November 2010 shows that mule deer populations in the area had declined by 60 percent since oil and gas development began around Pinedale, Wyo., in 2000.
The USFS decision factors in deficiencies identified in previous environmental analyses, new information on issues such as protection of threatened species, impacts on air quality, other energy projects under way in the area and public comments. It does not affect development of other existing, valid oil and gas leases located elsewhere in the Wyoming Range.
"Sportsmen who care about our public lands offer our thanks to the U.S. Forest Service – and in particular Bridger-Teton National Forest Supervisor Jacque Buchanan – for this courageous and foresighted action," said Dr. Rollin Sparrowe, TRCP board member and a former federal biologist.

"Her decision exemplifies the type of approach the TRCP has advocated since this energy boom started: namely, looking beyond individual projects at the overall impact of multiple developments on a landscape level, particularly in valuable fish and wildlife habitat located in the Upper Green River Basin."
In April 2008 the TRCP supported inclusion of the 44,000-plus acres in analysis of the entire draft environmental impact statement for the region at a time when a USFS scoping notice suggested that the decision might be made separately.
"In 2008, we presented to the Forest Service an array of key issues that merited consideration in the region's management," continued Sparrowe, an avid hunter who lives in Daniel, Wyo., "and Supervisor Buchanan and her staff clearly listened to our input in reaching this decision, which will help sustain the world-class sporting and recreational opportunities in the Wyoming Range."
In 2007, Wyoming Sen. John Barrasso introduced the Wyoming Range Legacy Act, legislation to safeguard more than 1.2 million acres by prohibiting future energy leasing and allowing buybacks of current leases. This action acknowledged the critical role the Wyoming Range plays in the state's fish and wildlife populations, in Wyoming's economic health and to sportsmen. The act passed in 2009 but did not affect disputed oil and gas lease parcels or existing leases.
Learn more about the TRCP's work in support of responsible public-lands energy development.
About:
Inspired by the legacy of Theodore Roosevelt, the TRCP is a coalition of organizations and grassroots partners working together to preserve the tradition of hunting and fishing. Visit: www.trcp.org