101 Reasons To Buy An ARMALITE Rifle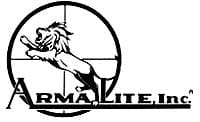 Geneseo, IL – -(Ammoland.com)- There are many reasons to buy a firearm.
During the year 2011, we will share 101 of OUR reasons to buy the best: ArmaLite.
Chapter 1
ArmaLite's Limited Lifetime Warranty.
Armalite's AR-10 lower receivers are forged 7175-T73 aluminum,
not weaker billet aluminum.
All ArmaLite rifles are made in America.
ArmaLite is owned by a veteran, not a conglomerate.
ArmaLite's great customer service.
All ArmaLite rifles come standard with M4 feed ramps.
The ArmaLite AR-10 SuperSASS has an adjustable gas system
that accommodates suppressed and unsuppressed fire.
The ArmaLite SPR Mod 1's forged, one-piece upper receiver/rail
system comes with exclusive detachable side and bottom rails.
The ArmaLite AR-24 pistol's slide, frame and barrel are fully
machined from ordnance steel forging to provide the strongest
and best possible slide to frame fit on the market.
The AR-30's octagonal receiver and V-block bedding eliminate
movement of the action.
AR Stands For ArmaLite: Accept No Substitutes.
About:
ArmaLite has one of the broadest product lines in the firearms industry. We manufacture and sell semiautomatic rifles in a variety of calibers including 5.56mm and 7.62mm, long range super-accurate bolt action rifles in calibers including .308 Winchester, .300 Winchester Magnum, .338 Lapua, and 50 BMG, and classic 9mm pistols.Visit: www.armalite.com