Attention Illinois Gun Owners – Annual Illinois Gun Owners Lobby Day
Plan to Make Your Voice Heard in Springfield on Thursday, March 10.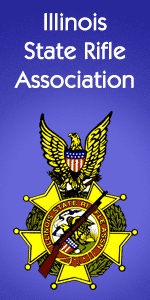 Illinois –-(Ammoland.com)- Please join your fellow Illinois gun owners for the annual Illinois Gun Owners Lobby Day (IGOLD) on March 10, in Springfield! This is your opportunity to lobby your lawmakers directly and make a positive impact for all Illinois gun owners. Do not miss the largest gun rights rally and Second Amendment lobbying event in Illinois history!
We need thousands of Illinois gun owners, hunters, sportsmen, and those who simply wish to defend their right to keep and bear arms to gather at the Prairie Capitol Convention Center – doors will open at 10:30 AM with the program set to begin at 11:45 AM. We will march down Capitol Avenue, rally on the Capitol steps, and then proceed inside to lobby legislators to make our presence known. There will be no mistaking that Illinois gun owners intend to stand up and speak out for our right to keep and bear arms in the state of Illinois! This will be one of the most important days of the year for Illinois gun owners!
For more information on IGOLD 2011, to sign-up online, or for more information on scheduled bus routes, please visit http://igold.isra.org/, or call the Illinois State Rifle Association at (815) 635-3198.
About:
The ISRA is the state's leading advocate of safe, lawful and responsible firearms ownership. Since 1903, the ISRA has represented the interests of over 1.5 million law-abiding Illinois firearm owners Visit: www.isra.org