Arizona Game & Fish Donates More Than 3,100 Pounds Of Game Meat to Needy In 2010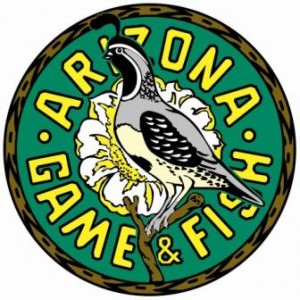 PHOENIX, AZ – -(Ammoland.com)- Arizona Game and Fish Department officers in the Pinetop Region donated more than 3,100 pounds of wild game meat and fish to local charitable organizations and food banks located throughout the White Mountains area during 2010, report department officials.
"We're happy to see this program continue each year," says Dan Dymond, law enforcement program manager in the department's Pinetop office.

"Many of our less privileged residents in eastern Arizona receive nutritious meat they desperately need because of our officers' extra efforts. Most of the donated game meat and fish comes from seizures resulting from various wildlife violations."
Charitable organizations the department works with in the White Mountains include Shepherd's Food Bank in the Snowflake/Taylor area, The Love Kitchen in Pinetop-Lakeside, and churches in the Springerville/Eagar area.
"We are thrilled with our partnership with Arizona Game and Fish," says Chuck McMaster, founder and CEO of Shepherd's Food Bank.

"With high unemployment in many areas fueling an even greater need for nutritious food items at food banks and feeding ministries, we really appreciate these donations and the efforts of these dedicated officers. We provide food boxes to more than 7,300 families each month throughout Navajo County, and this game meat goes a long way in helping us meet the needs of these families."
The Arizona Game and Fish Department's mission, in part, is to conserve, enhance, and restore Arizona's diverse wildlife resources and habitats through aggressive protection and management programs for the enjoyment, appreciation, and use by present and future generations. Visit the department's website at www.azgfd.gov.