View Draft Master Plan For Arizona Shooting Range At Open House
Proposed design balances needs for Northern Arizona Shooting Range.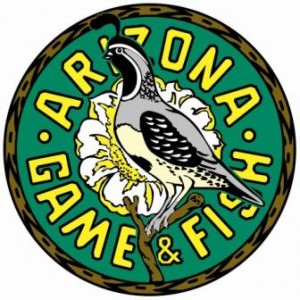 PHOENIX, AZ – -(Ammoland.com)- The Arizona Game and Fish Department is hosting an informational open house to present the draft master site-plan for the Northern Arizona Shooting Range on Thursday, March 3 from 5:30-8 p.m.
The meeting will be held at the Game and Fish Flagstaff regional office at 3500 S. Lake Mary Road.
"This is a great opportunity for the public to provide input on the latest draft design, and get first-hand information about the efforts the department is taking to balance the needs for a shooting range and being good neighbors in the community," said Jay Cook, chief of shooting ranges for Game and Fish.
On display at the self-paced open house will be the latest proposed range design, capabilities of the facility, and examples of range construction methods that assure safety and further mitigate sound.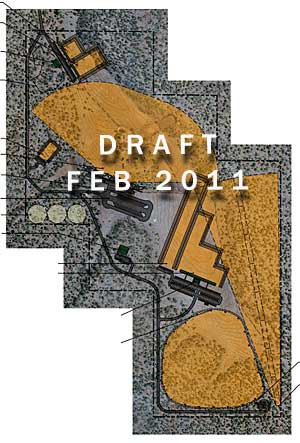 The draft design is in the final stages and addresses many of the needs for a shooting range in northern Arizona, including law enforcement training, hunter education, rifle sight-in, a long-distance rifle range, shotgun sports, and onsite camping. All of the facility is within the 160-acre Foster Ranch property that was acquired by the Arizona Game and Fish Commission through a private land purchase.
Although no formal presentation will be made, key Game and Fish representatives will be on hand to answer questions, provide information, and take comments on the proposed range design.
The Department will continue to take public input on this updated draft design before finalizing and presenting it to the commission for approval, which is tentatively scheduled for the March 11-12 public meeting in Phoenix.
Visit www.azgfd.gov/nazsr to preview the current conceptual plan and other information about the Northern Arizona Shooting range including a way for those who are unable to attend the open house to submit their comments.
About sound
An independent sound study, conducted to state standards, found the sound emitted from the range to be in compliance even before any range construction.
"We understand for many, the discussion of guns and shooting ranges is unfamiliar and invokes concerns – particularly for noise. The Arizona Game and Fish Department is looking at the latest technologies in sound mitigation to build a state-of-the-art shooting range, and everything we do as required by range construction will further reduce the sounds that are already in compliance," said Cook.
Range design components required by standards for safety and function such as earthen berms backstops, sound-absorbing shooting canopies, and natural landscape will further reduce sound from the range. Additionally, Game and Fish is committed to incorporating cost-effective measures when considering specific sound-mitigation design elements apart from the inherent design components of the range.
During the study at the Walnut Canyon's Rim Trail observation point, the faint distant reports/echoes from the sound test were only slightly audible, but not measurable over the ambient sound levels (approximately 48 dBA), which would have been undetected amongst a normal conversation (approximately 55-60 dBA). Once again, this is before any construction and sound mitigation measures have been employed.
Background and history
Northern Arizona residents have been without a rifle and pistol shooting range since 1968. In 1994, closures of the local shotgun and archery ranges resulted in Flagstaff being one of Arizona's largest communities without a designated place for recreational/competitive shooting and law enforcement training.
The Arizona Game and Fish Department has looked at over 50 site locations, mostly public and then private (which have a different acquisition process than federal lands) over the last 15 years, seeking to establish a shooting range in northern Arizona.
In 2009, the Game and Fish Commission set its objectives (based on constituent input) for selecting a site for the shooting range as:
to be located within 30 minutes from downtown Flagstaff;
sized for a local range with potential to expand to a regional range; and
the ability to be operational by 2013 (3-5 years).
In July 2010, the commission purchased the private 160-acre Foster Ranch in Coconino County. The private purchase followed state regulations for acquisitions.
The public process on the range design began in September 2010, with input from user groups, the public and neighboring stakeholders. Additionally, the National Rifle Association, National Shooting Sports Foundation's Association of Shooting Ranges, and other private industry consultants provided professional design consultation.
From all of these collaborations, Game and Fish took into consideration many elements, including safety, environmental concerns, sound mitigation, functionality, capabilities, training, education, and other shooting range requirements to create this conceptual master site plan for the deeded 160-acre, Arizona Game and Fish Commission-owned property.
Game and Fish receives no tax dollars from the state's general fund and operates under a user-pay, user-benefit model. The property was purchased and will be developed through the sale of licenses to hunters and anglers. A $3 surcharge is imposed on hunting and fishing licenses to acquire, construct, renovate, or improve Game and Fish facilities. The fund for the development of the Northern Arizona Shooting Range was established beginning in 2001.
The Arizona Game and Fish Department prohibits discrimination on the basis of race, color, sex, national origin, age, or disability in its programs and activities. If anyone believes that they have been discriminated against in any of the AGFD's programs or activities, including employment practices, they may file a complaint with the Deputy Director, 5000 W. Carefree Highway, Phoenix, AZ 85086-5000, (602) 942-3000, or with the Fish and Wildlife Service, 4040 N. Fairfax Dr. Ste. 130, Arlington, VA 22203. Persons with a disability may request a reasonable accommodation or this document in an alternative format by contacting the Deputy Director as listed above.