BKL Technologies Introduces 12-Way Scope Levels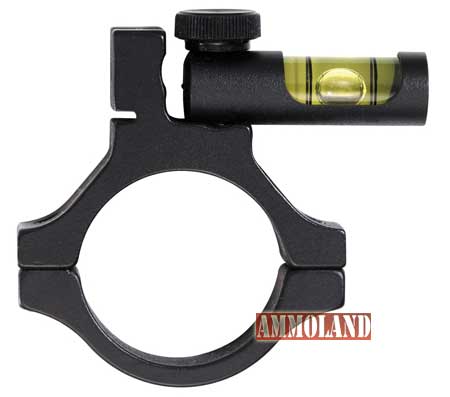 Fort Worth, Texas –-(Ammoland.com)- BKL Technologies, manufactures of the largest selection of air gun and rimfire scope mounts, introduces BKL 12-Way scope levels.
BKL 12-Way scope levels eliminate canting error long range shooters often encounter.
The levels are easy to install and attach to any 1 inch or 30mm scope tube.
The levels allow shooters to position the level vial above, below, or off to the side for shooter preference.
When not in use, the levels conveniently fold for transport.
BKL has also introduced a ring mount level. This level quickly and conveniently mounts to any BKL one or two piece scope mount.
BKL Technologies patented competition-grade scope mounting systems include scope mounts, scope rings, dovetail to weaver adaptors and scope risers that utilize a quick-installing and self-aligning clamping system that fits both 11mm dovetail and 3/8 inch dovetails.
Made in the U.S.A.
For more information about BKL Technologies, visit the company website at www.bkltech.com or write to BKL Technologies, P.O. Box 2478, Fort Worth, Texas 76113.