Bloomberg To Push For New Oppressive National Gun Laws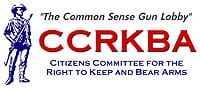 BELLEVUE, WA – -(Ammoland.com)- Bloomberg has teamed up with the liberal gun hating group, Mayors Against Illegal Guns, to launch the anti-gun rights truck tour.
The truck will features a mobile clock that will count the number of American lives lost due to gun violence since the Arizona shooting, but ignores how many more times guns save lives. Some people say Bloomberg is doing this because he wants to run for President in 2012 because Obama isn't anti-gun enough!
In the next 2 months the anti-gun truck will make its way across the U.S., stopping in most major cities. The anti-gun rights truck is part of a comprehensive and well-orchestrated campaign to snatch away your Second-Amendment Rights.
Bloomberg and his anti-gun buddies have created a campaign that ultimately urges Congress to:
Implement New York City-style gun control where a background check to get a gun can take up to 6-9 months.
Ban most semi-automatic firearms.
Kill gun shows in every state across the nation.
The well-funded campaign was launched in January and so far, more than 250,000 anti-gunners have signed an online petition urging Obama and Congress to implement Bloomberg's freedom grabbing legislation.
Bloomberg claims, "It is time for Washington to listen to the 250,000 Americans that have signed our petition and take action: since the Tucson shooting more than 1,300 people have been killed with guns in the United States and that number continues to grow."
Clearly, gun hater Bloomberg is taking full-advantage of a terrible tragedy to push his radical gun control politics.
The liberal-backed campaign already has the full support of the Hollywood elite and countless gun hating law makers. Enough is enough. CCRKBA (Citizens For The Right To Keep And Bear Arms) has teamed up with SAF (Second Amendment Foundation) to stop Mayor Bloomberg's campaign dead in its tracks.
We are standing up and fighting back. We will be implementing an urgent, time sensitive pro-gun campaign of our own called "Help Keep Us On The Road." We will have a truck featuring a billboard that says "2,191 Americans Use Guns Every Day In Self-Defense." With your help, our truck will follow Bloomberg's truck and attack Bloomberg's lies in every major city in America.
We need to raise $16,000 each and every week to compete with Bloomberg's assault on your gun rights. We have already made plans to have our "Guns Save Lives" truck in Chicago, Phoenix, Los Angeles, Miami, Boston, and Washington DC. But without your help, these plans will have to be canceled.
We will be organizing grassroots protests to meet Mayor Bloomberg and his anti-gun brigade at every stop. We already have our rally signs printed and ready to be distributed. We will be handing out literature that exposes Bloomberg's doctored gun violence numbers to thousands of Americans. And we will be launching a blitz of press releases that will attack Bloomberg in every city. Will you help us fight back against Mayor Bloomberg's vicious onslaught on your gun rights today?
In addition, I will be giving radio, TV, and newspaper interviews. I will not let Bloomberg and his anti-gunners monopolize the media and get free publicity for their anti-gun agenda. It's critical we spread the message that guns save lives.
The outcome of this important battle will determine if there is a future for our right to keep and bear arms. At this critical time, it is imperative that we do all in our power to fight back. With each passing day, Bloomberg's gun-ban movement grows and is mobilizing its forces. They're raking in enormous amounts of money and grabbing support wherever they go. This could have a devastating impact on public opinion.
Please remember that unlike the gun haters who are pulling in millions of dollars in free advertising from the anti-gun media like NPR, CBS, ABC, NBC, CNN, New York Times, USA Today, Washington Post, Los Angeles Times, The Huffington Post, etc….
…CCRKBA and SAF depend on the voluntary support of good and patriotic citizens like you who believe in the constitutional right to keep and bear arms. I hope you will join us in our fight to preserve your right to defend yourself and your families against the thugs and criminals who prey on unarmed innocent Americans.
We urgently need funds to run ads on the radio and in print media that could easily cost an additional $14,000 a week to gain support for our campaign. That's on top of the several thousand dollars we must raise to pay for our truck and the long trip our driver will make standing up for your gun rights. We are relying on contributions from regular Americans who care about their right to own a firearm for self- protection. I can't commit to spend the money for our much-needed campaign to fight Mayor Bloomberg unless I have your generous support.
Please send a contribution of $20, $25, $50, $100 or more if possible. Much is at stake. The fate of more than 80 million gun owners is now in your hands.
STOP MAYOR BLOOMBERG'S ANTI-GUN CAMPAIGN
Protect Your Gun Rights & Help Us Fight Back
With Our Own Pro-Gun Campaign!
Together, we can preserve the Constitutional rights our Founding Fathers intended our people to have forever.
For more information about SAF and CCRKBA go to www.SAF.org & www.CCRKBA.org
Thank you. I know I can count on you. The rights you save may be your own!
Sincerely,
Alan M. Gottlieb
Chairman
Citizens Committee for the Right to Keep and Bear Arms
For our campaign to be successful, we must count on the voluntary financial support from individuals like you who care.
If you prefer to donate by check, please mail to:
Citizens Committee for the Right
to Keep and Bear Arms
Dept Code 1494-p-ccrkba
Liberty Park
12500 NE 10th Place
Bellevue, WA 98005
About:
With more than 650,000 members and supporters nationwide, the Citizens Committee for the Right to Keep and Bear Arms is one of the nation's premier gun rights organizations. As a non-profit organization, the Citizens Committee is dedicated to preserving firearms freedoms through active lobbying of elected officials and facilitating grass-roots organization of gun rights activists in local communities throughout the United States. Contributions are not tax deductible. The Citizens Committee can be reached by phone at (425) 454-4911 or by email to [email protected]