Cowboys To Show Off Their Six-Shooters At Winter Range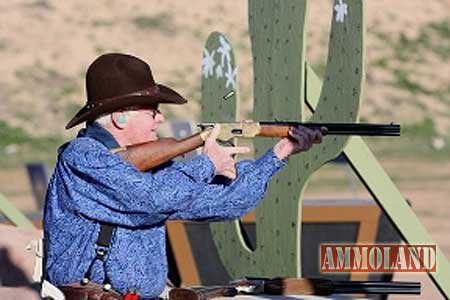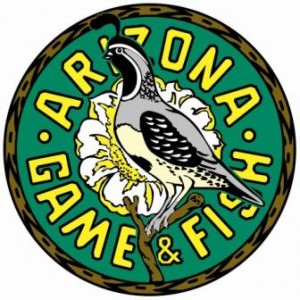 PHOENIX, AZ – -(Ammoland.com)- The Old West will come alive once again when hundreds of men, women, and juniors gather for the 20th annual Winter Range hosted at the Arizona Game and Fish Department's Ben Avery Shooting Facility from Feb. 22-27.
Winter Range is an exciting "Old West" style event that provides the backdrop for the Single Action Shooting Society's National Championship of Cowboy Action Shooting.
This annual event traditionally draws thousands of spectators and Old West enthusiasts.
Cowboy Action Shooting is the fastest growing shooting sport in America, and requires contestants to compete with firearms typical of those used in the taming of the Old West: single-action revolvers, lever-action rifles, and old-time shotguns.
Participants must also adopt a "shooting alias" appropriate to a character or profession of the late 19th century, a Hollywood Western star, or an appropriate fictional character, and then costume themselves accordingly.
In addition to the competitive events, Winter Range will also feature displays of period militaria, exhibitions of western skills and crafts, and vendors purveying everything from period clothing to antiques and reproductions. Entertainment will be readily available in the form of a number of singers, cowboy bands, and the authentic history of gaming. A variety of food services are also available – from authentic chuck wagon cooking to hot dogs. This is an exciting event for the whole family.
The Ben Avery Shooting Facility is located in north Phoenix on Carefree Highway just west of I-17 (Exit 223). Daily event times are 8 a.m. until 5 p.m. from Wednesday, Feb. 22 through Saturday, Feb. 26, and 8 a.m. to noon on Sunday, Feb. 27. Admission is free, but parking is $5. While in the shooting areas, spectators will be required to wear eye protection (sunglasses and corrective glasses are acceptable). Ear protection is strongly suggested, especially for children.
For more information, visit www.winterrange.com.