Fifth Annual Western Hunting & Conservation Expo Raises Millions for Hunting and Conservation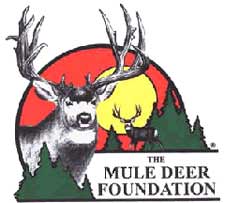 SALT LAKE CITY, Utah –-(Ammoland.com)- At the recently held Western Hunting & Conservation Exposition (WHCE), an estimated $5 million was raised to help protect and promote hunting and conservation.
Organized by the Mule Deer Foundation (MDF) and Sportsmen for Fish & Wildlife (SFW), and sponsored this year by Midway USA, the Expo took place Feb. 3-6, 2011, in Salt Lake City, Utah.
For the past five years, the event has featured auctions, celebrities, exhibits, music and more. Each year it continues to grow in both numbers and renown.
Three nights of keynote addresses featured Sgt. First Class Greg Stube of the U.S. Army Special Forces; award-winning outdoor writer, wildlife photographer, wilderness guide and outfitter Jim Shockey; and outspoken hunter, musician and best-selling author Ted Nugent. There were also a few surprise appearances by former American Idol contestant, passionate hunter, and "Goin' Country" television host Kristy Lee Cook.
The WHCE's Master of Ceremonies was former President of the National Wild Turkey Federation Rob Keck. He was named as "One of Hunting's 25 Most Influential Personalities of the 20th Century" by Peterson's Hunting Magazine a few years ago and is highly respected in the conservation world. Other notable appearances were made by Midway USA's Founder and CEO Larry Potterfield, as well as CJ Buck of Buck Knives. Elected officials who attended the Expo included Utah's Senator Orrin Hatch (R) and Congressman Jim Matheson (D).
During Friday night's Conservation Banquet, MDF President and CEO Miles Moretti presented the President's Award to the Northern Badlands Chapter out of Bismark, N.D. Moretti said he chose this team of MDF volunteers because of the Chapter's efforts with the M.U.L.E.Y. Youth Program and the habitat-based access initiative P.L.O.T.S. Program. The award was accepted by Chapter Chair Ryan Krapp.
On Saturday night, Larry Potterfield removed his signature gold NRA jacket and was presented with a new navy blue blazer sporting the Mule Deer Foundation logo. Moretti, along with MDF Chief Operating Officer Eric Tycksen, presented the jacket to Potterfield as a "Silver Benefactor" Award in recognition of the single largest ever donation to the Mule Deer Foundation from Larry and Brenda Potterfield's MidwayUSA Foundation.
During the four-day Expo, the sale of almost 100 big-game tags raised millions of dollars for conservation. The 2011 Nevada Heritage Statewide Mule Deer tag sold for a record-breaking $80,000. The 2011 Arizona Special Mule Deer tag sold for $200,000, which was $23,000 more than it sold for last year. There were two first-time ever tags sold for hunts on Salt Lake's Antelope Island. The Deer tag brought an amazing $265,000, and the Sheep tag sold for $50,000. Ninety percent of the proceeds from these two tags will go directly back to improve habitat on the Island.
By the time doors closed on Superbowl Sunday, some 30,000 people had passed through the halls of the Salt Palace for the fifth annual WHCE. Many came to apply for one or more of the 200 Utah Division of Wildlife Resources Premiere Big Game tags. Others came for the evening banquets and auctions. Still others came to enjoy the hundreds of exhibits and acres of taxidermy. All came to support wildlife and conservation. Don't miss your chance to be part of next year's event scheduled for Feb. 9-12, 2012.
About MDF (www.muledeer.org)
The Mule Deer Foundation is a national non-profit 501(c)(3) organization with over 15,000 members. MDF's mission is to ensure the conservation of mule deer, black-tailed deer and their habitat. MDF is dedicated to restoring, improving and protecting mule deer habitat (including land and easement acquisitions) resulting in self-sustaining, healthy, free ranging and huntable deer populations; encouraging and supporting responsible wildlife management with government agencies, private organizations and landowners; promoting public education and scientific research related to mule deer and wildlife management; supporting and encouraging responsible and ethical behavior and awareness of issues among those whose actions affect mule deer; and acknowledging regulated hunting as a viable component of mule deer and black-tailed deer conservation.
For information about the Mule Deer Foundation or to join please call 1-888-375-DEER (3337).