Participants Needed For Georgia Youth Birding Competition T-Shirt Art Contest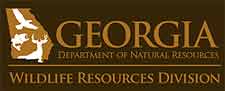 SOCIAL CIRCLE, Ga. –-(Ammoland.com)- Hey kids, do you like birds and love to draw or paint?
Georgia's sixth annual Youth Birding Competition is offering a T-shirt Art Contest for resident children and teens. Many famous ornithologists were bird artists when they were young, so perhaps you could be the next John James Audubon, Roger Tory Peterson or David Allen Sibley!
A winner will be picked from each of the following age categories: primary (pre-K-second grade), elementary (third-fifth), middle school (sixth-eighth) and high school. One winner will be awarded the grand prize – their artwork will appear on the 2011 YBC T-shirt and they'll receive a $100 gift card to Michaels. The three other winners will each receive a $50 Michaels gift card, redeemable for art supplies.
Entering is easy. Participants must draw or paint their favorite Georgia bird on paper or sheet canvas (at least 8-by-10 inches but no larger than 11-by-17 inches). Mail it in a large envelope – flat, not folded – in time to be received by 4 p.m. March 1 to: GA DNR-WRD, YBC T-shirt Art Contest (Attn: Linda May), 2065 US Hwy. 278 SE, Social Circle, GA 30025.
On a separate piece of paper, gently attached to the back of the artwork, include the participant's name, school, age, grade level, mailing address, phone number, parent or teacher's e-mail address and the species name of the bird depicted. The illustrated bird must be a wild species and native to Georgia. Please make sure the bird is the main focus of the artwork, and draw or paint its features as accurately as possible. Also keep in mind that rich colors will show up better on a T-shirt than faint pencil drawings.
Only one entry per person is allowed, and it must be the child's artwork. Participation in the Youth Birding Competition is encouraged but not required to submit artwork for the T-shirt Art Contest.
Competitors in the birding event can pick up their submissions at the April 17 banquet at Charlie Elliott Wildlife Center, where select artwork will be displayed and winners announced.
Artwork from children and teens who do not take part in the Youth Birding Competition can either be picked up at Charlie Elliott Wildlife Center in Mansfield during normal business hours or returned by mail – but only if a large, self-addressed envelope with four first-class stamps is included with the submission.
The 2011 Youth Birding Competition starts at 5 p.m. Saturday, April 16, and ends at 5 p.m. Sunday, April 17. Groups may use as much or as little of that time to count as many birds as possible throughout Georgia. Although teams may start birding anywhere in the state, they must turn in their checklists at Charlie Elliott Wildlife Center by 5 p.m. Sunday. While judges examine and score checklists, participants will enjoy a live animal show followed by an awards banquet packed with prizes.
For more information on the T-shirt Art Contest, visit www.georgiawildlife.com, click on the "Get Involved" tab and then the "YBC T-shirt Art Contest" link (www.georgiawildlife.com/node/950). You can also contact art contest coordinator Linda May at (770) 918-6792 or [email protected]
The same web site includes Youth Birding Competition details, including how to register a team for this exciting event. You can also contact the competition coordinator Tim Keyes at (912) 262-3191 or [email protected]
BRIEFLY: WILD FACTS: BACKYARD BIRD COUNT
Even if you're not a biologist, you can help monitor bird population health. How? By participating in the annual Great Backyard Bird Count! Sponsored by the Cornell Lab of Ornithology and the National Audubon Society, this citizen science event is set for Feb. 18-21. Just count birds from a favorite place (perhaps your yard or a nature center) for at least 15 minutes on one or more of the days. Record the highest number of each species you see together at any one time. Then enter your checklist at www.birdsource.org/gbbc. By combining your count information with other nationwide data, the Great Backyard Bird Count provides an early warning system for birds in need of conservation help.
WILD Facts is a regular feature written by Linda May, environmental outreach coordinator with the Georgia DNR Wildlife Resources Division.