Help Shape Wildlife Management in the 21st Century
Arizona Game and Fish to host webcast, public meeting on comprehensive game management.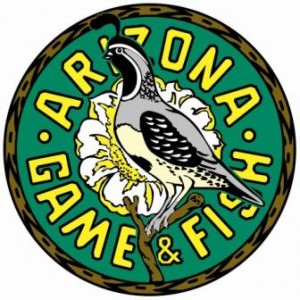 PHOENIX, AZ – -(Ammoland.com)- The Arizona Game and Fish Department will host a webcast and public meeting on Tuesday, Feb. 22 at 6:30 p.m. to develop a Comprehensive Game Management Plan (CGMP) for advancing the management of the state's game animals and their habitats.
"The vision of Comprehensive Game Management is to develop a tool linking existing management plans with the latest visual data of development paths, wildlife corridors, critical habitat areas, and other data for a holistic view for management," said Brian Wakeling, chief of game management for Game and Fish.
The public can view the proceedings of the meeting in any of three ways:
live webcast at www.azgfd.gov/webcast;
by video conference at all six regional Game and Fish offices;
in person at the Game and Fish headquarters office at 5000 W. Carefree Highway in Phoenix.
The public can provide comments and ask questions in person, or via e-mail to [email protected] Questions e-mailed early in the presentation may be answered during the question-and-answer portion of the meeting; however, all comments will be considered in shaping the plan.
Wakeling added, "We are looking forward to giving this presentation to our constituents and getting their input to help us shape the Comprehensive Game Management Plan that will guide better decisions to protect, restore, and manage game populations in the 21st Century."
The Arizona Game and Fish Department prohibits discrimination on the basis of race, color, sex, national origin, age, or disability in its programs and activities. If anyone believes that they have been discriminated against in any of the AGFD's programs or activities, including employment practices, they may file a complaint with the Deputy Director, 5000 W. Carefree Highway, Phoenix, AZ 85086-5000, (602) 942-3000, or with the Fish and Wildlife Service, 4040 N. Fairfax Dr. Ste. 130, Arlington, VA 22203. Persons with a disability may request a reasonable accommodation or this document in an alternative format by contacting the Deputy Director as listed above.