Texas Bills Says Insure Your Dog Or Face Misdemeanor Charges
Texas Bill Would Cost Sporting Dog Owners Big Bucks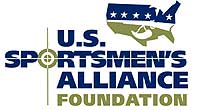 Columbus, OH –-(Ammoland.com)- A bill introduced in Texas would require sporting dog owners to purchase liability insurance for many of their dogs.
Take Action! Texas sportsmen should contact their state representatives today and ask them to oppose House Bill 998.
Tell them the bill will create a financial hardship for many responsible sporting dog owners.
House Bill 998, introduced by Rep. Ruth McClendon (D- San Antonio), would require owners of unneutered male dogs weighing 20 or more pounds, that are not restrained at all times, to carry a minimum $100,000 insurance liability policy.
A dog is only considered restrained if it is either kept in an enclosure or kept on a leash under the immediate control of a person at all times.
Failing to purchase the insurance would be a class C misdemeanor.
Under the bill, many sporting dog owners will be forced to buy the insurance policy, neuter their dog, or face criminal charges. In addition, a large number of sporting dog breeds weigh more than 20 pounds and would be considered "unrestrained" under the bill's definition when hunting, training, or field trialing. Even a securely tethered dog would be considered unrestrained by this bill.
"It is completely unreasonable to require a dog owner who wants take their dog hunting or to even play fetch in an unfenced back yard to require them to purchase liability insurance to do so," said Jeremy Rine, U.S. Sportsmen's Alliance associate director of state services.

"In addition to being costly for dog owners, this bill sets an arbitrary weight threshold – what happens if you have a dog that regularly fluctuates between 19 and 20 pounds? This bill is unnecessary and unreasonable and should be opposed by all dog owners alike."
To find your state representative's contact information, please visit www.ussportsmen.org/LAC.
About:
The U.S. Sportsmen's Alliance is a national association of sportsmen and sportsmen's organizations that protects the rights of hunters, anglers and trappers in the courts, legislatures, at the ballot, in Congress and through public education programs. Visit www.ussportsmen.org.