Last Chance for Sportsmen to Comment on Gun Hunting Ban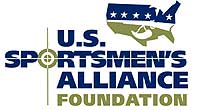 Columbus, OH –-(Ammoland.com)- The U.S. Forest Service comment period on a proposed gun hunting ban for areas of the Huron-Manistee National Forest in Michigan will end soon.
Sportsmen who have not yet submitted comments to the U.S. Forest Service need to do so this week! Comments must be received by the Forest Service no later than this Friday, February 11th.
In September, the Sixth Circuit Court of Appeals ruled that the Forest Service's regulations required that it consider banning hunting with firearms on lands designated as "semi-primitive" within the Huron-Manistee National Forest.
The Court feels that the noise associated with gun hunting could harm the quality of the recreational experience of hikers, backpackers, and cross country skiers. Additionally, the Court ruled that the Forest Service had to consider closing these areas to gun hunting if other public hunting land was available nearby.
As a result of the court ruling, the Forest Service began a formal review to determine if it should move forward with a gun hunting ban on these areas. Currently, the Service is considering two options:
a "No-Action" alternative which would allow hunting to continue without change; and
a "Modified Closure" alternative that would implement either a complete or partial ban on hunting with guns in the semi-primitive areas.
Take Action! Sportsmen should submit comments to the Forest Service supporting the "No-Action" alternative. The "No-Action" plan would continue to allow hunting with firearms in areas designated as semi-primitive, as is currently the case.
Sportsmen can fax comments to Lee Evison at (231) 775-5551 or email comments to [email protected]
Please include your name and address with your comments. Emailed comments must include "Forest Plan SEIS" as the subject line of the email. All comments must be received by Friday, February 11, 2011.
About:
The U.S. Sportsmen's Alliance is a national association of sportsmen and sportsmen's organizations that protects the rights of hunters, anglers and trappers in the courts, legislatures, at the ballot, in Congress and through public education programs. Visit www.ussportsmen.org.