Laurie Lee Dovey – AmmoLand Outdoor Writer Biography Series
"Telling tales of fishing, hunting, shooting, trapping and other American heritage sports. There's nothing I'd rather do." – LLD
Johnstown, Pa. –-(Ammoland.com)- Muck sucked at her legs, rear-end and waist. The brown goo was within an inch of topping her chest waders.
Arms splayed and one hand cemented by the muck to the handle of an equally entrenched 20- pound case full of camera gear, Laurie Lee Dovey was helpless, stuck.
The outdoor paparazzi enjoyed Dovey's angst. Cameras clicking, flashes firing. Surely she was thinking, "Where might these images be shown, or worse, published?"
Yes, Dovey calls those photographers her friends. They're fellow outdoor communicators. They relish catching each other in strange situations as they travel the swamps, mountains, forests and plains capturing the joys of the traditional outdoor sports – fishing, hunting, shooting and trapping – in words and images.
Dovey admits she doesn't remember the stories she crafted that day. But says she cherishes the memory and her misfortune.
The life of an outdoor communicator is certainly fun, but when others in camp are napping mid-day or enjoying a campfire in the evening, those telling the story are working. In the instance described here, Dovey and two other questionably sane outdoor journalists negotiated a snake and mosquito infested Southern swamp to shoot white-tailed deer hunting photography, while the rest of the gang in camp enjoyed lunch, a power nap and an afternoon in the woods.
"I also cherish the memories of food poisoning, the result of a roadside hot dog stand; snake bite on the behind courtesy of a 'Bama cottonmouth; falling head first while rushing to a downed turkey – caught on video and broadcast to the world; and so much more," Dovey admits.

"This is real life in the outdoors. These are the stories I tell."
Dovey has worked as a freelance writer and photographer for a quarter century. The pages of magazines have been homes to more than 1,600 articles she's gathered afield while hunting, fishing and shooting with consummate sportsmen and women, who allow her to share their expertise with others.
She has also served the outdoor industry as a magazine editor, newspaper columnist, television/video show host, scriptwriter, consultant and mentor.
"I've been blessed to write and photograph for scores of magazines and meet the most engaging, crazy and knowledgeable hunters, anglers, shooters and trappers along the way," Dovey adds. "You see, I am by no means the outdoor expert. I'm simply the person who tells the story."
Dovey continues to write for numerous magazines including her 10-year-plus stint as the corporate profiles columnist for the NRA's America's 1st Freedom magazine. But, times they are a changin' and so she.
Today, Dovey's world involves:
Providing editorial content for websites like Suite101.com .
Developing editorial and marketing content for outdoor companies/organizations like Brownell's, National Shooting Sports
Shooting video snippets.
Serving as the executive director of the Professional Outdoor Media Association (POMA) .
Mentoring up-and-coming outdoor communicators like Lisa Metheny, Kevin Reese, Darren Warner and Mitch Strobl .
Providing keynote addresses, usually focused on her bizarre adventures.
Teaching communications.
Consulting with companies regarding media relations.
Developing webinars and much more.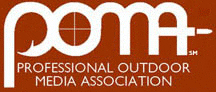 Laurie Lee Dovey, in the 21st century, is a multi-media content provider, media specialist and "Jill of All Trades". So, if you're looking for a writer, photographer, editor, content creator, speaker or teacher, give Laurie Lee a shout, mailto: [email protected]
She'll get the job done.
~~~~
About AmmoLand's Outdoor Writer Biography Series:
AmmoLand Shooting Sports News is doing all it can to support writers specializing in shooting sports, hunting and conservation. Our innovative publishing of active, working, writers biographies on our vast syndication network is one of our ways to give back and get writers noticed amongst all the chatter of blogs and social media. Today when everyone "thinks" they are a writer these folks "walk the talk" and are the cream of the crop!
If you are business and in need of support materials, a magazine in need freelance authors or a website or blog looking for fresh content then the writer above or the others found here may be just the hard working person you need to know. Contact one today and tell them Ammoland sent you.
Are you a writer with a background writing on the topics of Firearms, Hunting, Gun Rights or Conservation you can see your Biography here. Use our Contact Page, introduce yourself and ask for our Outdoor Writer Biography Series Writing Guide Lines to get you started.