Senator Berryhill Introduces Legislation to Support Nonprofit Sportsmen's Groups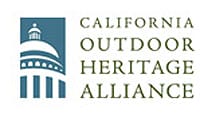 Sacramento, CA –-(Ammoland.com)- Senator Tom Berryhill (R-Modesto) has introduced Senate Bill (SB) 752 to allow hunters to directly contribute to their favorite wildlife conservation organization when they purchase a hunting license or associated stamps and tags.
The legislation is sponsored by the California Outdoor Heritage Alliance (COHA).
SB 752 would create a sportsmen's organization "check-off" box that would permit hunters buying their licenses through the Department of Fish and Game's (DFG) Automated Data License System (ALDS) to voluntarily make a donation to the non-profit hunting-related organization of their choice. Hunters would also have the opportunity to voluntarily release their contact information to the non-profit organization in order to receive educational and promotional materials.
"As a hunter, I can proudly talk of the vital role these non-profit organizations play in California," said Senator Berryhill. "I believe this bill will go a long way to preserving and strengthening California's rich hunting history."
Non-profit sportsmen's groups provide valuable assistance to DFG in the agency's effort to conserve and manage California's wildlife and their habitats. Projects include, but are not limited to, wetland restoration efforts, big game population surveying and research, controlled burning to improve habitat, re-forestation efforts, securing public access to land, facilitating conservation easements on private land, migratory bird banding, installing guzzlers to provide water for wildlife, and trapping and relocation efforts.
"This bill would help financially support the many non-profit groups that protect and restore game species' habitat or carry out other critically needed conservation projects," stated Mark Hennelly, Vice President of COHA.

"It would also encourage more hunters to get involved locally to assist these important conservation efforts."
The first legislative hearing on SB 752 will likely occur in the Senate Natural Resources and Water Committee in April.
The California Outdoor Heritage Alliance (COHA) is a nonprofit organization dedicated to protecting hunting and promoting wildlife conservation. For more information, visit www.outdoorheritage.org