Log Cabins – How to Build and Furnish Them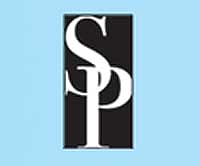 New York, NY –-(Ammoland.com)- Build and furnish your own dream home in the forest. Log Cabins By William S. Wicks.
Some things stand the test of time. No matter how many new McMansions spring up over the decades, building one's own rustic cabin in the woods will always have a special appeal to those with a love of nature in their hearts.
Written by William S. Wicks, a former Buffalo, N.Y. park commissioner who later became a prominent architect, Log Cabins has color illustrations and detailed instructions on building everything from temporary shelters for emergency situations to embellishments —such as window seats, chairs, tables, and wainscoting— for a more permanent residence.
This reprint includes Wicks's floorplans and diagrams for his own fantastically sophisticated log homes and lodges, with multiple floors, porches, and staircases.
This book includes instructions for building:
Adirondack cabins
Tables, chairs, and other furniture
Chimneys and fireplaces
Thatches
Doors, windows, and hinges
For each piece of furniture or architecture in this book, the easy-to-understand instructions include technical details on materials, item dimensions, required tools, assembly, and other practical materials.
Today's emerging self-sufficiency movement is a testament to America's devotion to its pioneer, naturalist roots. This refreshed edition of Log Cabins is an ideal way to help you enjoy the unique pleasure of creating a retreat within the natural splendor of the woods.
About the Author
William S. Wicks served as Buffalo parks commissioner from 1897 to 1900. He was a life member of the Historical Society and the Buffalo Fine Arts Academy as well as a fellow of the American Institute of Architects. Wicks retired from the Green & Wicks architectural firm in 1917 and passed away two years later.
Log Cabins: How to Build and Furnish Them By William S. Wicks Skyhorse Publishing Trade Paperback On Sale: February 2011 ISBN: 978-1-61608-184-3 Price: $12.95
About:
Founded in 2006, Skyhorse Publishing was at #2 on the 2010 Publisher's Weekly list of the fastest-growing independent publishers in the United States. Skyhorse publishes books on many different subjects in areas including sports and outdoors, military history, how-to, self-help, true crime, antiques and collectibles, transportation and aviation, current events, and more. In July 2010, Skyhorse acquired the assets of Arcade Publishing, including some 500 titles—many from prominent authors, including Umberto Eco, Elie Wiesel, Ingmar Bergman, Octavio Paz, and others. Skyhorse's founder is publishing industry veteran Tony Lyons, former CEO of The Lyons Press. Learn more at www.skyhorsepublishing.com.