Michigan DNRE Reports 14 Hunting Accidents in 2010 with Three Fatalities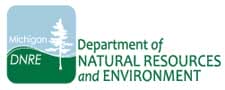 Michigan –-(Ammoland.com)- The 2010 hunting season in Michigan turned out to be the safest on record with only 14 casualty incidents reported, including three fatalities, according to the Department of Natural Resources and Environment.
"Fourteen incidents is an all-time low for Michigan and hunting continues to be one of the safest outdoor recreation activities to participate in, with a continued drop in incident rates since implementation of mandatory hunter education and mandatory hunter orange," said Sgt. Jon Wood, DNRE's Hunter Education Program supervisor.
Hunter safety training became mandatory for first-time hunters ages 12-16 back in 1971. In 1977, hunter orange became mandatory for hunters with exceptions for a few activities, such as archery and waterfowl hunting. In 1988, the hunter education law was expanded to require anyone born after Jan. 1, 1960 to complete hunter education before obtaining a hunting license.
Michigan's Hunter Education Program utilizes nearly 3,000 volunteer instructors across the state to certify hunters in safe and ethical hunting practices. According to Wood, the volunteers are the backbone of the program.
"Without these dedicated volunteers, hunting in Michigan would not be nearly as safe as it is today," Wood said. There were more than 23,000 students certified in 2010.
In addition to volunteers, Michigan conservation officers take active roles in hunter education efforts. Officers are routinely involved through classroom activities and field contacts.
"Conservation officers understand the importance of safety while afield and continue to make enforcement of safety violations a top priority," said DNRE Law Enforcement Chief Gary Hagler. "Michigan is one of the top states for hunting, and we work every day to make it one of the safest as well."
Hunter education class schedules can be found on the Department's website at www.michigan.gov/dnre, and then by clicking on Outdoor Recreation, and by clicking on Hunting & Trapping.
Summaries of hunting incidents dating back to 2007 can be found online at www.michigan.gov/conservationofficers.
The Department of Natural Resources and Environment is committed to the conservation, protection, management, and accessible use and enjoyment of the state's environment, natural resources, and related economic interests for current and future generations. Learn more at www.michigan.gov/dnre.
###