Michigan DNRE Seeking Tips in Luce County Wolf Poaching by Offering Reward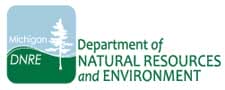 Michigan –-(Ammoland.com)- The Department of Natural Resources and Environment and the U.S. Fish and Wildlife Service are seeking information regarding a wolf poaching case in Luce County.
The wolf was found south of Newberry on Friday, Feb. 11, and had died of an apparent gunshot wound.
A reward is being offered for information that leads to the arrest of the subject or subjects involved. Anyone with information is asked to call the Report All Poaching hotline at 800-292-7800, 24 hours a day, seven days a week, or to contact their local DNRE office or conservation officer. Information may be left anonymously.
The maximum penalty for poaching a wolf is 90 days in jail or a fine of up to $1,000, or both, plus reimbursement of $1,500 to the state for killing an endangered species. Poaching convictions also usually include a suspension of hunting privileges for a period of three years.
Wolves are a federally protected species in Michigan and cannot legally be killed except in the defense of human life. For more information on wolves in Michigan, go to www.michigan.gov/wolves.
The Department of Natural Resources and Environment is committed to the conservation, protection, management, and accessible use and enjoyment of the state's environment, natural resources, and related economic interests for current and future generations. Learn more at www.michigan.gov/dnre