Michigan Forest Legacy Program Nomination Applications Available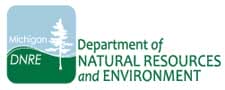 Michigan –-(Ammoland.com)- The Department of Natural Resources and Environment announced today that applications to nominate forest land for enrollment in Michigan's Forest Legacy Program are now available online.
A link to applications and other Forest Legacy Program resource information can be found at www.michigan.gov/privateforestland. Completed applications and all required documentation must be postmarked and submitted to the Forest Legacy Program by Friday, June 17, 2011.
The purpose of Michigan's Forest Legacy Program is to use federal funds and matching funds to purchase development rights and conservation easements, or fee simple interest, on those environmentally important forests threatened by conversion to non-forest uses within designated geographic areas, known as Forest Legacy Areas.  A map of Michigan's Forest Legacy Areas is available online.
Unless fee simple interest is purchased, these forests shall remain in private ownership, except for the conveyed easement items, such as development rights, which become state-owned and protected. Michigan's Forest Legacy program requires the rights of public access be conveyed to the state on all land or interest in land acquired with Forest Legacy Program funding. It is also important to note that all easements and interests in land acquired by the Forest Legacy Program are conveyed in perpetuity, and must contain such covenants and language to insure perpetuity of Forest Legacy easements.
Participation in Forest Legacy is limited to private forest landowners. To qualify, landowners are required to prepare a multiple resource management plan as part of a conservation easement acquisition.  The federal government may fund up to 75 percent of program costs, with at least 25 percent coming from private, state or local sources.  In addition to gains associated with the sale or donation of property rights, many landowners may also benefit from reduced taxes associated with limits placed on land use.
Michigan's Forest Legacy Program encourages partnerships with local governments and land trusts, recognizing the important contributions landowners, communities and private organizations make to conservation efforts.
The DNRE is committed to the conservation, protection, management, and accessible use and enjoyment of the state's environment, natural resources, and related economic interests for current and future generations. For more information, go to www.michigan.gov/dnre.