New Jersey Turkey Hunting Seminar Saturday March 5 2011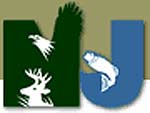 Trenton, NJ –-(Ammoland.com)- Hunters know that patience, preparation and strategy are all essential components of any successful hunt.
This is especially true when the game being pursued is as intelligent and wary as the Wild Turkey.
With their keen sense of hearing and superb eyesight the wild turkey proves to be one of the most challenging game birds in the world to hunt.
There are ways however, to improve your odds at harvesting a turkey, and the NJDEP Division of Fish and Wildlife wants to help give you that edge.
On Saturday March 5, NJDEP Division of Fish and Wildlife Director and expert turkey hunter Dave Chanda will present a Wild Turkey Hunting Seminar at the Pequest Trout Hatchery and Natural Resource Education Center in Oxford.
The seminar will begin at 1:00 p.m. and is free of charge.
Dave will share knowledge he has gained from years of experience hunting turkeys throughout the United States and Mexico, and as a wildlife biologist with 30 years of experience. The seminar will include tips to improve the hunting skills of both the novice and experienced turkey hunter, and cover topics such as preseason site selection, feeding habits, food sources, equipment selection, and calling strategies. The life history of the wild turkey will also be discussed, as will New Jersey's Wild Turkey Restoration Project – one of the greatest wildlife success stories of all time.
After the seminar at 2:30 p.m. there will also be a calling clinic conducted by members of the NJ Chapter of the National Wild Turkey Federation. The primary focus of the clinic will be to demonstrate the use of box, slate, and air operated turkey calls. It is oriented for youngsters aged 10 to 18, but is open to all individuals.
Registration for this program opens on February 19, and is required. This program typically fills to capacity so be sure to call as soon as registration opens to reserve a seat.
Don't miss this excellent opportunity to hone your turkey hunting skills and improve your chances for taking home a bird this spring!
For more information or to register call 908-637-4125.
The Pequest Trout Hatchery and Natural Resource Education Center is located on Rt. 46 nine miles west of Hackettstown in scenic Warren County.