Nikon Recognizes Top Sales Representatives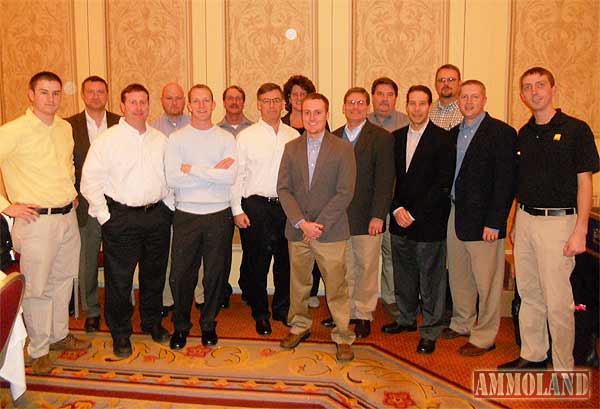 Melville, NY –-(Ammoland.com)- Nikon Sport Optics is proud to announce the winners of its 2010 Sales Awards. These awards are chosen by taking into consideration sales number increases, but also factor in unique aspects of a rep's given territory and the efforts they put forth.
Salesman of the Year is based on the best percentage of dollar increase among all the reps individually while Rep Group of the Year takes the best increase from a group perspective.
Elite Salesmen must show an increase but are also chosen based on marketing and promotion efforts within their territories and stores.
The James R. D'Elia award is given in honor of Jim D'Elia, whose hard work and dedication propelled Nikon into the sport optics category.
Now retired, D'Elia's strategies and ideas still influence the day-to-day operations of Nikon Sport Optics and the sales teams. This award is given to the representative who demonstrates the highest level of professionalism in all aspects of sales.
The Winners are as follows:
Salesman of the Year, Tom Pinter, Thomas F. Gowen and Sons
Rep Group of the Year went to Mitch Beene & Associates
James R. D'Elia Sales Professional Award, Bret Dolph, The Dolph Company.
Rookie of the Year, Bryan Stuntebeck, Bruce Odle & Associates
The Elite Salesmen of the Year are:
Ryan Stevens, Adventure Bound
Raylin Massey, Owens Outdoor Sales
Kelly Dolph, The Dolph Company
"Nikon Sport Optics is proud to work with the best sales representation agencies in the industry," said Randy Garrison, Senior National Sales & Marketing Manager.

"We are thrilled to give these awards for all of the work they do supporting dealers and wholesalers across the country."
Nikon Inc. is the U.S. distributor of Nikon sports and recreational optics, world-renowned Nikon 35mm cameras, digital cameras, speedlights and accessories, Nikkor lenses and electronic imaging products.
For more information on Nikon's full line of Riflescopes, Binoculars, Spotting Scopes, Fieldscopes and Laser Rangefinders, please contact: Nikon Sport Optics, 1300 Walt Whitman Rd., Melville, NY 11747-3064, or call 1-800-645-6687. www.nikonhunting.com.