North Carolina Castle Doctrine Proposal Is A Ruse
The Stam Scam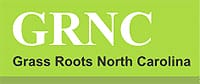 North Carolina –-(Ammoland.com)- BEHOLD: 'The STAM SCAM' DOES REPUBLICAN HOUSE MAJORITY LEADER THINK YOU'RE STUPID?
To paraphrase a colloquialism, Republican House Majority Leader Paul Stam is trying to feed you manure by calling it a sandwich.
As you recall, Stam led the attack against Castle Doctrine bill HB 74 in its House Judiciary subcommittee hearing. In relentless questioning apparently intended to tie up the bill, he painted scenarios of drug dealers shooting it out and using Castle Doctrine as a legal defense (this was rebutted by committee counsel), likening the bill to "expedited execution." Using phrases like "dead people on the floor" and "shoot first and ask questions later," Stam eventually produced handwritten language he claimed would accomplish "95%" of what bill supporters want.
Now the full proposal is out, and it is worthless!
Not only does it fail to offer the presumption of reasonable fear of death or great bodily injury for victims whose homes, vehicles or workplaces are forcibly and unlawfully entered, the defense offered victims does nothing. Says the legal counsel for the legislature: "The State currently has the burden of disproving the defense, so the new subsection wouldn't change current law."
IMMEDIATE ACTION REQUIRED
CALL AND E-MAIL MAJORITY LEADER 'SKIP' STAM AGAIN: Remind him that gun owners helped replace previous leadership over precisely this issue. Reach him at: [email protected] and 919-733-2962. The message to deliver is below.
E-MAIL SPEAKER THOM TILLIS AGAIN: Pro-gun Speaker Tillis (R-Mecklenburg, ****) supports Castle Doctrine, but needs POLITE AND CONSTRUCTIVE input to rein in Majority Leader Stam. At this point, gun owners from outside his district should e-mail only. Constituents should call. Reach Tillis at: [email protected] The message to deliver is below.
USE GRNC's AUTOMATED EMAIL: Contact all members of the House Judiciary Committee by going to:  www.grnc.org/alerts/email2_25_11.htm to deliver a preset but customizable message. If you are unable to use the automated e-mail, copy-and-paste e-mail addresses for the Judiciary Committee are below the message for the committee.
Deliver These Messages
It is crucial to turn up the heat RIGHT NOW. If you e-mailed once, e-mail again. If you called once, call again. To reiterate: A light touch is all that is required for Speaker Tillis and members of the Judiciary Committee.
—————————————————

Representative Stam:

Do legislators think North Carolina gun rights supporters are stupid? Your proposal for HB 74 has all the appearances of a ruse designed to make North Carolinians think they are getting something to protect themselves against violent crime while, in reality, doing little or nothing at all.

Rest assured I will be monitoring your actions via Grass Roots North Carolina legislative alerts. Any vote for your proposal will be construed as anti-gun. Unless you want to put Republicans on the wrong side of a gun vote, as Representative Joe Kiser once did, I would suggest you shelve it and support HB 74 in its present version.

We didn't put Republicans in power to undermine our rights. I strongly suggest you consider the fate of the last House Majority Leader.

Respectfully,

———————————————–

Dear Speaker Tillis:

I am alarmed by Majority Leader Paul Stam's attack on Castle Doctrine bill HB 74. In the last election, Second Amendment voters supported new leadership because previous leaders worked to undermine gun rights. Indeed, gun owners were central to the transfer of power in both chambers of the General Assembly.

So imagine my surprise when a Republican and member of leadership began to attack efforts to bolster the ability of lawful North Carolinians to defend themselves against violent predators. Is this our reward? Representative Stam's proposal for HB 74 is nothing but a ruse designed to make gun owners think they are getting something when, in fact, it does little or nothing.

I look forward to telling family, friends and co-workers how leaders in both the House and Senate passed legislation to bolster the rights of North Carolina gun owners.

Respectfully,

——————————————–

Honorable Members of the House Judiciary Committee:

I strongly urge you to support HB 74: "Castle Doctrine" in its present form. Absent a presumption of reasonable fear of death or great bodily injury for victims of forcible entries into homes, vehicles, and workplaces, the bill would be worthless.

Sadly, House Majority Leader Paul Stam seems to have forgotten that Second Amendment supporters were instrumental in bringing a pro-gun majority to the General Assembly. He not only voted against the bill in its subcommittee, but now intends to offer gun owners a shell designed to create the impression of an effective bill while actually offering little or nothing.

A nearly identical bill just passed Second Reading in the Senate, attracting bipartisan support. I strongly urge you to contact Representative Stam and ask him to shelve his Proposed Committee Substitute. I will be monitoring this bill via Grass Roots North Carolina legislative alerts.

Respectfully,
If you are unable to use the link for the automated e-mail to the full Judiciary Committee, copy and paste the e-mails below:
[email protected], [email protected], [email protected], [email protected], [email protected], [email protected], [email protected], [email protected], [email protected], [email protected], [email protected], [email protected], [email protected], [email protected], [email protected], [email protected], [email protected], [email protected], [email protected], [email protected], [email protected], [email protected], [email protected], [email protected], [email protected], [email protected], [email protected], [email protected], [email protected], [email protected], [email protected], [email protected], [email protected], [email protected], [email protected], [email protected], [email protected], [email protected]
About:
Grass Roots North Carolina/Forum for Firearms Education is a non-profit, all volunteer organization devoted to educating the public about trends which abridge the freedoms guaranteed by the Bill of Rights, and engaging in grass roots activism to preserve those freedoms. Formed in 1994 to conduct a highly successful rally for the Second Amendment, GRNC has gone on to conduct projects like "Remember in November: A Gun Owner's Guide to Voting," bringing concealed carry to North Carolina. Visit:www.grnc.org