Pennsylvania Board Approves Limit On Treestands & Blinds On State Game Lands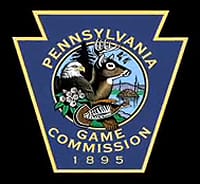 HARRISBURG, PA –-(Ammoland.com)- The Pennsylvania Board of Game Commissioners today gave final approval to a regulatory change to allow the placement of portable hunting treestands and blinds from two weeks before the opening of the first big game season to two weeks after the close of the last big game season within each respective Wildlife Management Unit, excluding the spring gobbler season.
"Hunters need to remember that locating a treestand on State Game Lands does not reserve a hunting area," Commissioner Weaner said. "The first person to arrive in a certain spot has the right to hunt that area."
A portable treestand is one that is not permanently attached to a tree.
They include climbing, hang-on and ladder treestands, as well as those constructed and lashed to trees. Treestands nailed or bolted to trees are illegal on State Game Lands.
As approved, hunters will be able to place their treestands on State Game Lands two weeks prior to the archery deer season, and then have to remove the stands two weeks after the late flintlock deer seasons.