Pennsylvania Game Commission Announces Deadline For Ads In Digest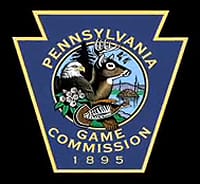 HARRISBURG, PA –-(Ammoland.com)- Pennsylvania Game Commission Executive Director Carl G. Roe today announced Liberty Press Publications, publisher of the Pennsylvania Digest of Hunting & Trapping Regulations, has set April 1, as the deadline for advertising copy in the 2011-12 Digest.
"To offset costs, the Game Commission went to a magazine-sized Digest and began accepting paid advertising," Roe said.

"Ad revenues have saved the agency hundreds of thousands of dollars over the past eight years. In addition to improving Digest content by going to a larger, full-color format, the ad revenues also enabled the agency to begin including in the Digest a 'Hunting Annual' insert filled with valuable information on wildlife and its management."
Each year, the Game Commission prints more than one million copies of the Digest to distribute to every license buyer and Hunter-Trapper Education course participants.
A copy of the current Digest (2010-11) is posted on the agency's website (www.pgc.state.pa.us) in the right-hand column of the homepage.
The 2011-12 Digest will be posted on the website prior to July 1.
Liberty Press serves as publisher and handles all advertising accounts for the digest. Ad rates range from more than $10,000 for a full-color page to around $500 for a classified box ad. Promotional advertising does not constitute endorsement by the Game Commission or Liberty Press.
For additional advertising information concerning the Pennsylvania Digest of Hunting & Trapping Regulations, contact Liberty Press Publications. The toll-free telephone number is 1-800-296-6402.