Pheasant Restoration Initiative Workshops Planned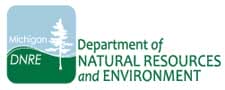 Michigan –-(Ammoland.com)- A series of three workshops will be held in southern Michigan to provide more information to property owners on Michigan's new pheasant restoration initiative.
Three areas of southern Michigan will be the focus of the initiative, the Department of Natural Resources and Environment announced.
The three priority Pheasant Recovery Areas for this initiative are: 1) Huron, Sanilac, and Tuscola counties; 2) Hillsdale, Lenawee, and Monroe counties; and 3) Gratiot, Saginaw, and Clinton counties. To participate in this cooperative initiative, a group of property owners must agree to work together to improve pheasant and small game habitat on their collective acreages.
For participating coalitions, local wildlife biologists and Conservation District staff will provide advice and assistance on habitat prescriptions; project partners will aid in securing seed for grass plantings; and federal resources may be leveraged to provide financial incentives for participating landowners. Also, for land that meets habitat restoration objectives, the DNRE may provide seed and/or materials for plantings, the use of equipment, and in some cases, the release of wild pheasants to initiate population response.
To learn more about the Pheasant Restoration Initiative and how to form a cooperative, property owners are invited to attend any of the following workshops. There is no fee for attending. Various partnering organizations and agencies will be present to help with questions.
Feb. 12, 9 am to noon
Ashley Sportsmen Club
8554 S. Mason Rd.
Bannister, MI 48807
Feb. 26, 9 am to noon
Cabela's
110 Cabela Blvd East
Dundee, MI 48131
March 5, 9 am to noon
Brentwood Lanes Bowling Alley
178 Park Drive
Caro, MI 48723
On Jan. 15, the Pheasant Restoration Initiative was officially announced at the annual Pheasants Forever State Convention in East Lansing.
The kick-off event was attended by several state leaders, including Senator Debbie Stabenow, Michigan Department of Agriculture Director Keith Creagh, Michigan Department of Natural Resources Director Designate Rodney Stokes, Michigan United Conservation Clubs Executive Director Erin McDonough and Howard Vincent, Pheasant Forever CEO.
"The excitement was brewing in the air as news of this partnership was highlighted throughout the press conference," stated Mike Parker, Pheasants Forever regional biologist and event organizer. "Pheasant Forever volunteers wanted to know how they could sign up to help with such a great partnership idea."
The Michigan Pheasant Restoration Initiative is a conservation initiative with many groups working together to focus on the restoration of pheasants in Michigan. This initiative will benefit a suite of migratory birds and other grassland species. Primary partners include Pheasants Forever, Michigan Department of Natural Resources and Environment (DNRE), Michigan Department of Agriculture, Michigan United Conservation Clubs, local Conservation Districts, U.S. Department of Agriculture, and U.S. Fish and Wildlife Service. The group of partners is expected to expand as the initiative moves forward.
An initiative such as this has the potential to increase wildlife populations and small game hunting opportunities, improve hunter satisfaction and help Michigan's economy.
"We've heard only positive comments related to this initiative." said DNRE Wildlife Division Chief Russ Mason. "There is an opportunity here to not only change pheasant numbers but create a social movement: large groups of neighbors and partners working together to help wildlife. It is about individuals wanting to help be part of the solution, and not waiting for others to do the work for them. We keep hearing from our partners asking how they can participate."
Mason added this initiative is going to help not only restore the high quality pheasant hunting tradition but will help create new hunters and return hunters who have left the sport. Small game hunting is the area where Michigan is losing the most hunters; but is the best way to introduce new people into the sport of hunting, Mason said.
The Department of Natural Resources and Environment is committed to the conservation, protection, management, and accessible use and enjoyment of the state's environment, natural resources and related economic interests for current and future generations. Learn more at www.michigan.gov/dnre