Proposed Budget Cuts in House Bill Pose 'Conservation Crisis'
Sportsmen criticize potential cuts to conservation programs critical to fish and wildlife management, hunting and angling.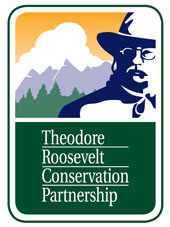 WASHINGTON –-(Ammoland.com)- The Theodore Roosevelt Conservation Partnership today decried proposed budgetary cuts to key federal programs affecting a range of natural resource management issues, asserting that those cuts would create a "conservation crisis."
At issue with the sportsmen are deep cuts proposed to numerous conservation programs affecting fish and wildlife management, hunting and angling access and public- and private-lands administration being advanced by the House of Representatives.
This week, the House is debating and voting on H.R. 1, a bill that would fund federal government activities for the remainder of fiscal year 2011.
"While hunters and anglers recognize the urgent need to address budget challenges, we are extremely disappointed by Congress's cavalier approach to reducing spending by gutting vital conservation programs," said Whit Fosburgh, TRCP president and CEO.

"These proposed cuts don't simply trim excess fat; they eviscerate programs that sportsmen have supported and benefited from for generations.

"If this misguided bill becomes law, decades of conservation gains will be undermined," Fosburgh continued, "and sportsmen's efforts to leave a legacy of quality hunting and fishing opportunities for future generations of hunters and anglers will be destroyed."
Crucial conservation programs targeted by the House bill include the following:
North American Wetlands Conservation Act: The House bill provides no funding for NAWCA, equating to a cut of $47 million dollars in wetlands habitat work.
Land and Water Conservation Fund: Funds to the LWCF, which has acquired and conserved some of the nation's most popular public-lands hunting and angling destinations, could be reduced by 90 percent.
Wetlands Reserve Program: The WRP, a critical program for protecting and enhancing waterfowl habitat, would be capped at 202,218 acres in fiscal year 2011, permanently reduced by 47,782 acres.
Natural Resources Adaptation: The Department of the Interior's natural resources adaptation programs, which are critical to fish and wildlife management efforts in the face of climate change, would be cut by more than 30 percent.
State and Tribal Wildlife Grants: These grants provide federal money to every state and territory for efforts aimed at preventing fish and wildlife from becoming endangered; funding, currently at $90 million, would be completely eliminated.
Environmental Protection Agency: The EPA would be prevented from dedicating funds to the revision of regulations addressing the management of America's waters – regulations that have been challenged by two recent Supreme Court cases that jeopardize the EPA's ability to responsibly administer 20 million acres of wetlands, small streams and other waters important to fish, wildlife and sportsmen.
Wild Lands: H.R. 1 would prevent the Department of the Interior from carrying out Secretarial Order 3310, which enables evaluation of BLM lands to achieve management objectives designed to conserve high-quality backcountry fish and wildlife habitat.
These and other proposed cuts could significantly affect the nation's public- and private-lands conservation efforts.
"As this bill currently stands, hunters and anglers cannot support it," concluded Fosburgh. "The TRCP will be working closely with our partners and with members of the Senate to craft a responsible budget for the remaining fiscal year that recognizes the difficult circumstances but doesn't unnecessarily target funding for these critical conservation programs."
Read a letter signed by the TRCP and 30 other sportsman-conservation groups urging House members to address the budget cuts proposed in H.R. 1.
Learn more about priority issues for sportsmen in the TRCP 2011 Conservation Policy Agenda.
About:
Inspired by the legacy of Theodore Roosevelt, the TRCP is a coalition of organizations and grassroots partners working together to preserve the tradition of hunting and fishing. Visit: www.trcp.org