Pure Michigan Hunt Winners Announced at Feb. 10 Natural Resources Commission Meeting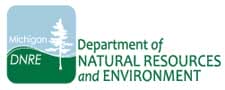 Michigan –-(Ammoland.com)- The three winners selected in the 2011 Pure Michigan Hunt drawing – hunters from Ann Arbor, Augusta and Linden – will be announced at 4:15 on Thursday, Feb. 10, during the Natural Resources Commission meeting.
The meeting will take place at the Diagnostic Center for Population and Animal Health, located at 4125 Beaumont Rd. in Lansing, near the Michigan State University campus.
The three Pure Michigan Hunt winners will be presented with a variety of donated prizes, including crossbows from Ten Point Crossbows, Quality Deer Management Association and Litchfield Outdoors; personalized callers from the National Wildlife Turkey Federation; hats and shirts from Waterfowl USA; a hat and record books from Boone and Crockett; and a prize package from Ducks Unlimited.
Over 23,000 applications were sold for this second annual Pure Michigan Hunt. Winners are selected by random drawing for the opportunity to participate in every limited-access hunt available – elk, bear, spring and fall wild turkey and antlerless deer. In addition, they will get the first pick of a hunting zone in a managed waterfowl area reserved hunt. Applications cost $4, and individuals may apply as many times as they like.
The media is encouraged to attend this event. DNRE Wildlife Division Chief Russ Mason and the Pure Michigan Hunt winners will be available to the media starting at 3 p.m.
For more information about the Pure Michigan Hunt, see www.michigan.gov/puremichiganhunt.
The Department of Natural Resources and Environment is committed to the conservation, protection, management and accessible use and enjoyment of the state's environment, natural resources and related economic interests for current and future generations. Learn more at www.michigan.gov/dnre.