Pure Michigan Hunt Winners to Embark on 'Hunt of a Lifetime'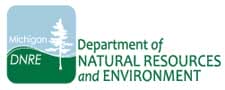 Michigan –-(Ammoland.com)- John Martin of Linden, Randy Willis of Augusta and Bruno Brun of Ann Arbor were selected to participate in the 2011 Pure Michigan Hunt, the Department of Natural Resources and Environment announced today.
The three were chosen by random drawing from 8,719 hunters who applied a total of 23,417 times for the opportunity to participate in every limited-access hunt in Michigan.
The Pure Michigan Hunt began in 2010. It allows hunters to participate in any season and hunt unit for elk, bear, spring turkey, fall turkey, antlerless deer and opening day of duck season on a managed waterfowl area.
Martin, a 40-year-old stay-at-home father, said he was "just overwhelmed" by the prospects.
"I'm really excited by the opening day duck hunt and, of course, the elk hunt – that's kind of a hunt of a lifetime.
Martin, who applied for the Pure Michigan Hunt last year, said he bought two $4 applications this year.
Willis, a registered nurse who also applied last year, applied five times for the 2011 hunt.
"I've never had a chance to hunt elk and it's one of my all-time favorite game animals," Willis said. "This is a hunt of a lifetime – literally."
Brun, a French-born plant manager – who also applied last year – said he bought applications a couple at a time until he wound up with 19 applications.
"I've hunted elk in New Mexico before," Brun said. "It's a good physical hunt and I'd love to do it in Michigan – it's a great state for hunting."
The Pure Michigan Hunt was developed by DNRE Wildlife Division Chief Russ Mason as a memorable opportunity for hunters that could also help raise money for the state's Game and Fish Fund. This year's lottery raised $94,000 for the fund.
"This is the best call I make all year – when I call the winners of the Pure Michigan Hunt," Mason said. "Their excitement about hunting and their enthusiasm about Michigan hunting, especially, is always a proud moment for me and all my colleagues at the DNRE."
Applications for the 2012 Pure Michigan Hunt go on sale beginning March 1.
The Department of Natural Resources and Environment is committed to the conservation, protection, management, and accessible use and enjoyment of the state's environment, natural resources, and related economic interests for current and future generations. Learn more at www.michigan.gov/dnre.