Serious Threat to Virginia Deer, Elk, and Bear Populations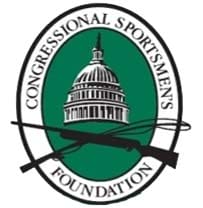 Richmond, VA –-(Ammoland.com)- Virginia Senate Bill 868, scheduled for a vote tomorrow morning at 8:30 a.m. in the Virginia House Agriculture, Chesapeake and Natural Resources Committee, poses a significant threat to deer, elk and bear populations within the state.
This bill would allow "Whenever deer, elk, or bear are damaging agriculture operations, as defined in § 3.2-300, the owner or lessee of the lands on which such damage is done, or his representative, shall request authorization from the Director or his designee prior to killing such deer, elk, or bear when they are found upon the land upon which the damages occurred.
The Director or his designee shall, without undue delay and subject to subsection F, authorize the owner or his representative to kill such deer, elk, or bear for a term of 12 months from the date of registration, except during the open season for each species."
The current policy calls for proof of damages through an investigation by the VDGIF before a damage permit is approved to kill the deer or bear. This policy only includes deer and bear, but this legislation would also include elk under these provisions.
While sportsmen respect the rights of private landowners, removing this investigation requirement before a permit is issued to kill these animals threatens the long term health of the state's deer, elk, and bear populations. A sensible solution for this issue is continued oversight from the wildlife management professionals at the VDGIF that does not threaten the successful model of wildlife conservation that has provided quality deer, elk, or bear populations.
This bill would allow any number of animals to be killed outside of established hunting seasons and at night once a permit was issued, and claims that these animals were harming agriculture, without VDGIF on-site verification, would allow unlimited numbers of deer, elk and bear to be killed.
Sportsmen should call and/or email the Agriculture, Chesapeake and Natural Resources delegates immediately and ask that they oppose SB 868.
Virginia House Agriculture, Chesapeake and Natural Resources Committee
Chairman Harvey B. Morgan
(804) 698-1098
[email protected]
Vice Chair Edward T. Scott
(804) 698-1030
[email protected]
Delegate Beverly Sherwood
(804) 698-1029
[email protected]
Delegate Lee R. Ware, Jr.
(804) 698-1065
[email protected]
Delegate Thomas C. Wright, Jr.
(804) 698-1061
[email protected]
Delegate Robert D. Orrock, Sr.
(804) 698-1054
[email protected]
Delegate Daniel W. Marshall, III
(804) 698-1014
[email protected]
Delegate Charles D. Poindexter
(804) 698-1009
[email protected]
Delegate Brenda L. Pogge
(804) 698-1096
[email protected]
Delegate Barry D. Knight
(804) 698-1081
[email protected]
Delegate Richard P. Bell
(804) 698-1020
[email protected]
Delegate James E. Edmunds, II
(804) 698-1060
[email protected]
Delegate Tony O. Wilt
(804) 698-1026
[email protected]
Delegate John A. Cox
(804) 698-1055
[email protected]
Delegate Kenneth R. Plum
(804) 698-1036
[email protected]
Delegate James M. Shuler
(804) 698-1012
[email protected]ginia.gov
Delegate Lynwood W. Lewis, Jr.
(804) 698-1000
[email protected]
Delegate David L. Bulova
(804) 698-1037
[email protected]
Delegate Mark D. Sickles
(804) 698-1043
[email protected]
Delegate David L. Englin
(804) 698-1045
[email protected]
Delegate Matthew James
(804) 698-1080
[email protected]
Delegate Luke E. Torian
(804) 698-1052
[email protected]
About:
The Congressional Sportsmen's Foundation celebrated its 20th anniversary in 2009. Throughout this time, CSF has maintained a singleness of purpose that has guided the organization to become the most respected and trusted hunting and fishing organization in the political arena. Visit: www.sportsmenslink.org