SOGs The Adventures of Gunny Video Premiere Today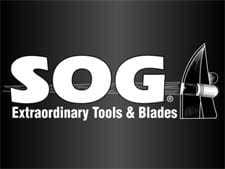 Lynnwood, Washington -(Ammoland.com)- He's been a drill instructor, an animated character and even an analyst, but today, find out if the Gunny is truly a cut above.
Join SOG Specialty Knives and Tools today at 7 p.m. EST for the premiere of a dramatic new web video starring the Gunny himself, R. Lee Ermey.
"Like" the SOG Facebook page  and answer two questions about the video, and you could end up with the Gunny's favorite SOG knife right in your hand.
We need your help getting the word out (Facebook, Twitter, website, etc.), because the more people who enter the drawing, the more products SOG will give away.
About:
SOG was an acronym which stood for Studies and Observations Group. Sanctioned to develop and purchase their own equipment, SOG created several knives for use in one of the harshest environments in the world. It was in the spirit of this elite group, and the quality equipment they commissioned, that SOG Specialty Knives and Tools was founded in 1986 by Spencer Frazer. Visit: www.sogknives.com