Texas Employees Right To Keep Guns In Parked Cars Bill To Be Heard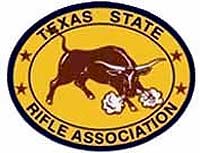 Houston, Tx –-(Ammoland.com)- HB 681 by Kleinschmidt to be heard in House Business and Industry Committee!
Background: HB 681 by Rep. Tim Kleinschmidt (R-Lexington) TSRA's Parking Lot Bill
Everyday 400,000 Texas Concealed Handgun Licensees make a decision between their personal safety and their employer's No-Gun employment policies. The courts have ruled that a person may give up certain rights to secure employment. Texans should not be forced to make such a decision.
HB 681 is limited to the legal possession of a firearm and ammunition when stored out of sight in a private vehicle parked on property controlled by the employer. It doesn't include the UPS truck or a vehicle provided by that employer. The firearm must stay in the vehicle at all times.
HB 681 also provides security for the employer when following Texas law in the form of civil immunity.
The employer maintains full control outside that vehicle, on the job-site, or in the work place, as it should be. TSRA believes HB 681 strikes a reasonable balance between the employer's rights and the rights of Texans to this personal safety option. The bill includes all legally possessed firearms and ammunition.
More online at: www.legis.state.tx.us/BillLookup/Authors.aspx?LegSess=82R&Bill=HB681
Take Action NOW!
Legislative Update and Action on HB 681
HB 681 has now been referred to House Committee on Business and Industry. This is the 4th session for this issue which has always been referred to the House Public Safety Committee. This session HB 681, is being heard in another committee, one focused on Business and Industry. Committee members need to hear from you and TSRA needs volunteers with impact stories to testify in committee. Contact Alice Tripp at [email protected] if you have a story to share.
Below is the list of House Business and Industry Committee members. Those in bold have added their names to the co-author list and pledged to support the bill. Call these folks and thank them Urge them to pass HB 681 quickly and "as filed" without industry amendments.
Call those below who have not added their names to the bill and urge these House members to support law-abiding Texans by voting for HB 681 in committee and on the House floor, and stop industry amendments by passing the "as filed" version. We need you to act now!
Chairman Joe Deshotel (D-Port Author ) Co-Author 512-463-0662
Vice Chairman Rob Orr (R-Burleson) Co-Author 512-463-0538
Rep. Chente Quintanilla (D-El Paso) Co-Author 512-463-0613
Rep. Dwayne Bohac (R-Houston) Co-Author 512-463-0727
Rep. Burt Solomons (R-Carrollton) Co-Author 512-463-0478
**Rep. John Garza (R-San Antonio) 512-463-0269
**Rep. Helen Giddings (D-Dallas ) 512-463-0953
**Rep. Sid Miller (R-Stephenville ) 512-463-0628
**Rep. Paul Workman (R-Austin) 512-463-0652
** indicates NOT a co-author on HB 681 at this time!
The bill could be heard in committee as early as Monday, February 28th. Call today!
Sincerely, Alice Tripp
Texas State Rifle Association
About:
The Mission of the Texas State Rifle Association is to protect and defend the inalienable rights of the individual Texan to acquire, possess, transport, carry, transfer ownership and enjoy the right to lawful use of firearms for self preservation, for the defense of family and property and the common defense of the Republic and the individual liberties of the people. Visit: www.TSRA.com