The Complete Guide To Sausage Making
A hunters guide Mastering the Art of Homemade Bratwurst, Bologna, Pepperoni, Salami, and More.
By Monte Burch.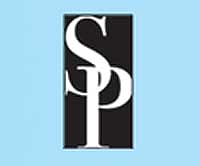 New York, NY –-(Ammoland.com)- Does your meat bounty runneth over? Not sure what to do with all that game piling up in your freezer or barn?
With The Complete Guide to Sausage Making you can turn wild game and more common meats like pork, chicken, or beef into scrumptious sausage, pepperoni, bratwurst, salami, and more! Less waste and more taste!
Writer-outdoorsman Monte Burch shows you all the tools, materials, and steps it takes to impress your family and friends by creating all types of fresh sausages at home.
With Monte Burch as your guide, you can master the art of sausage making and proudly present your family and friends with delectable creations.
Try recipes such as:
Farm Fresh Breakfast Sausage
Morton Salt Pepperoni
Maple-Flavored Sausage
Tex-Mex Pork Sausage
Jalapeno-Cheese Venison Summer Sausage
Wild Goose Salami
Hot Italian Sausage
Potato Sausage
Bradley Smoker Old-Fashioned Frankfurters
And many more!
This useful book provides a brief history of sausage, vital food safety tips, and the necessary tools needed to create great sausage from scratch—smokers, grinders, knives, and casings—and then moves on to the basics, from field dressing to preparing and seasoning.
Learn about the endless varieties of smoked, cooked, and fresh sausages; dry, semi-dry, and hard sausages; cooked sausages and specialty sausages. If you are an adventurous meat lover, The Complete Guide to Sausage Making is the perfect new addition to your kitchen shelf.
About the Author
Monte Burch is an award-winning freelance writer, photographer, and illustrator. He has written for numerous magazines, including American Rifleman and Field & Stream. He is also the author of The Complete Jerky Book (Skyhorse 2009).
The Complete Guide to Sausage Making Mastering the Art of Homemade Bratwurst, Bologna, Pepperoni, Salami, and More By Monte Burch Skyhorse Publishing Paperback On Sale: March 18, 2011 ISBN: 978-1-61608-128-7 Price: $14.95
About:
Founded in 2006, Skyhorse Publishing was at #2 on the 2010 Publisher's Weekly list of the fastest-growing independent publishers in the United States. Skyhorse publishes books on many different subjects in areas including sports and outdoors, military history, how-to, self-help, true crime, antiques and collectibles, transportation and aviation, current events, and more. In July 2010, Skyhorse acquired the assets of Arcade Publishing, including some 500 titles—many from prominent authors, including Umberto Eco, Elie Wiesel, Ingmar Bergman, Octavio Paz, and others. Skyhorse's founder is publishing industry veteran Tony Lyons, former CEO of The Lyons Press. Learn more at www.skyhorsepublishing.com.