Theodore Roosevelt Conservation Partnership Launches Redesigned Website
Upgraded site improves navigability, offers new sportsmen resources, facilitates action on key conservation issues to hunting and angling community.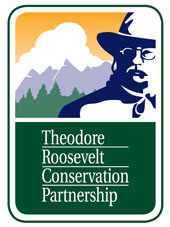 WASHINGTON –-(Ammoland.com)- The Theodore Roosevelt Conservation Partnership today premiered its redesigned website, www.trcp.org, an interactive, engaging resource for sportsmen to learn about fish and wildlife conservation and access issues and take action in support of America's hunting and angling traditions.
The enhanced design offers new online tools for sportsmen, improves navigability and presents a multimedia experience for visitors.
"The new TRCP website is a portal for sportsmen to learn about the key issues affecting hunting and fishing in the United States," said Geoff Mullins, TRCP director of policy initiatives and communications, "as well as how they can most effectively be involved in support of the fish, wildlife, lands and waters that make these activities possible."
TRCP site visitors will enjoy investigating expanded multimedia offerings such as videos, slideshows and a state-by-state map of hunting and angling resources, in addition to updated information on the TRCP's policy initiatives and the work of its partner organizations. The streamlined design aids site navigation, positioning current news and events front and center and requiring minimal clicks for visitors to take action, make donations and support the work of the TRCP and its partners.
"At its core, the TRCP remains a collaboration, drawing our influence and basing our accomplishments from the range of sportsmen and groups that form our partners," said TRCP President and CEO Whit Fosburgh. "The new TRCP website highlights these partnerships – in particular the many fine organizations represented on the TRCP policy council and our working groups – and allows individuals to support the policy work that is central to securing our nation's outdoor heritage."
Visit the new TRCP website at www.trcp.org.
About:
Inspired by the legacy of Theodore Roosevelt, the TRCP is a coalition of organizations and grassroots partners working together to preserve the tradition of hunting and fishing. Visit: www.trcp.org