Upper Peninsula Educator Selected as Michigan Project Learning Tree Educator of the Year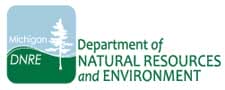 Michigan –-(Ammoland.com)- The Department of Natural Resources and Environment announced today that Joan Chadde has been selected as Michigan Project Learning Tree's (PLT) Educator of the Year.
Chadde's nomination has been sent on to the National Project Learning Tree program where she will compete with 14 other educators for top honors in the United States.
Chadde is currently the Education Program Coordinator for the Western Upper Peninsula Center for Science, Mathematics and Environmental Education in partnership with Michigan Technological University. She has taught Communicating Science at Michigan Technological University every semester since 1998. She has served on the board of the Michigan Alliance for Environmental and Outdoor Education (MAEOE) since 2006, including as President and conference chairperson.
Chadde has spent all of her 30-year career engaged in some aspect of environmental education, starting with her academic education. She earned a Bachelor of Science degree in Natural Resources from the University of Michigan and a Masters of Science in Water Resources from the University of Wyoming, followed by a Secondary Science Teacher Certification from Michigan Technological University.
Chadde's commitment to environmental education and PLT reached into a new area this past year. She became the co-coordinator of the Environmental Education & Urban Schools Initiative: Bringing Forests to the Classroom for Detroit teachers. While Detroit is more than 550 miles from her hometown, Chadde coordinates fundraising, teacher recruitment, professional development offerings, teacher credit, and program evaluation for this highly-successful program.
The 47 teachers who take part in the Environmental Education & Urban Schools Initiative are not transported to pristine natural areas far away from their schools' urban setting of grass and pavement to learn how to teach environmental science in their classrooms. Rather, they are introduced to lessons and activities that they can teach right in their schoolyard or nearby.
Detroit teacher Joe Paxton emphatically stated in his evaluation, "This program must continue! It is an invaluable resource. Teachers in my school want to know how they can take part. The workshops are loaded with information and are just plain fun!"
As part of her Michigan Tech position, Chadde regularly conducts teacher workshops and summer institutes on many environmental education topics including: forest ecology, biofuels from forests, global change, community land use, amphibian surveys, wetlands, Great Lakes, and stream monitoring. She was among the first university faculty in Michigan to incorporate PLT into the classes she was teaching.
Michigan DNRE PLT Coordinator Ada Takacs said, "Understanding the importance and relevance of what is going on in the natural world is something all children and adults must learn in order to ensure its survival and healthy continuation. Joan Chadde's name has become synonymous with outdoor education in Michigan. She is very deserving of this award."
To find out more information about the Michigan Project Learning Tree program, visit www.michiganplt.org or contact Ada Takacs at 989-275-5151, ext. 2049.
The DNRE is committed to the conservation, protection, management, and accessible use and enjoyment of the state's environment, natural resources, and related economic interests for current and future generations. For more information, go to www.michigan.gov/dnre.