Virgina's Sussex County Planning Commission to Consider Range Restrictions
Planning Commisstion to Meet February 7th at 6:00PM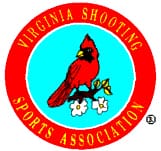 Virginia – -(Ammoland.com)- The Sussex County Planning Commission will hold a hearing at its meeting February 7th meeting to discuss regulation of shooting ranges in Sussex County.
This may result in the commission proposing zoning regulations and/or conditional use permits.
It is crucial that gun owners attend attend this meeting and voice your concerns. If the Planning Commission votes to create new gun range regulations, their recommendations will be forwarded to the Board of Supervisors.
It would be best to stop new regulations before they ever make it to the Board of Supervisors. Please plan to attend the meeting whether you live in Sussex or not.
New gun regulations, no matter where they occur, set a precedence for us all.
PLEASE MARK YOUR CALENDAR!
What: Planning Commission Public Hearing on 1) Shooting Ranges, generally, and 2) Pistol & Shotgun Ranges in Sussex County, Virginia.
Where: Sussex County General District Courtroom, 15098 Courthouse Road, Sussex, VA 23884.
When: February 7, 2011 at 6:00 PM.
About:
The Virginia Shooting Sports Association (VSSA) was originally founded as the Virginia State Rifle and Revolver Association in 1938. VSSA is the official state association of the National Rifle Association. VSSA is also closely affiliated with the Civilian Marksmanship Program (CMP), Virginia Outdoor Sports Information Network (VOSIN), National Shooting Sports Foundation (NSSF), Virginia Gun Collectors Association, and the Virginia Wildlife Federation (VWF). Visit: www.myvssa.org