Smith & Wesson Hosts 2011 IDPA Indoor National Championships
Miculek, Olhasso, Carrell and Lentz Named Division Title Holders at Annual Shooting Event.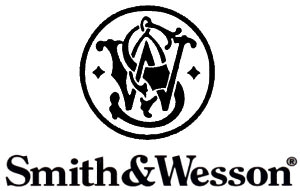 SPRINGFIELD, Mass.--(Ammoland.com)- Smith & Wesson Corp. hosted the 2011 International Defensive Pistol Association (IDPA) Indoor National Championships, awarding five division titles during the three-day event.
While wintery conditions caused logistical problems for some attendees, the competition remained heated as 300 competitors from around the globe gathered at the Smith & Wesson Shooting Sports Center to take part in the prestigious event.
With some of the biggest names in shooting sports in attendance, this year's IDPA Indoor Nationals proved once again to be one of the season's top inaugural events for competitors and spectators alike. After the points were tallied and brass cleared, five national champions were named with all but one being a member of Team Smith & Wesson. In the end, team members Jerry Miculek, David Olhasso, Gordon Carrell and Josh Lentz all stood in the winner's circle.
Competing in the Enhanced Service Revolver (ESR) Division, the revered Jerry Miculek once again claimed the division title for an unprecedented tenth time. With his Smith & Wesson Model 625 revolver, Miculek captured the ESR title with a 20.73 second lead over the closest competitor. In the Custom Defensive Pistol (CDP) Division, fellow Smith & Wesson teammate David Olhasso successfully defended his division title for a third year using an M&P45 pistol.
In the Stock Service Pistol (SSP) Division, Smith & Wesson Team member Gordon Carrell captured the division title by narrowly edging out Dave Sevigny. Using his Smith & Wesson M&P9 Pro Series pistol, Carrell also claimed the coveted High Industry title with a final score of 159.98. Carrell's score, the second fastest overall time in the event, placed him behind four-time winner Bob Vogel. Rounding out the division titles for Team Smith & Wesson was Josh Lentz, who claimed the Stock Service Revolver (SSR) division with a final score of 204.99. Lentz used a Smith & Wesson Model 686 revolver in the event to claim his first IDPA National Championship Title.
Throughout the three-day event, additional members of Team Smith & Wesson delivered solid performances. In the SSP Division, the Most Accurate shooter in last year's event, Dan Burwell, won 3rd Place Master Class with his Smith & Wesson M&P9L pistol. Team member Laura Torres-Reyes used her M&P9 Pro Series pistol to place an impressive 3rd Woman and 4th Military while teammate Craig Buckland placed second overall and 1st Master in SSR with a Smith & Wesson Model 19.
"The 2011 season is off to an amazing start with Team Smith & Wesson winning five national titles and dominating in four of the five IDPA divisions," said James Debney, President of Smith & Wesson's Firearm Division. "Along with the team's numerous victories, it was a proud night for the company as this year's match marks the fourth time that we have hosted the prestigious event."
Debney continued, "This year's IDPA Indoor Nationals did not disappoint as the match directors and range staff did an outstanding job of putting together a truly enjoyable event for competitors of all skill levels. To host a match of this caliber takes tremendous dedication and the competence to develop fair yet challenging courses of fire. We are honored to have hosted this match for a fourth consecutive year and would like to acknowledge all of the event coordinators, range safety officers and volunteers that worked tirelessly to make this match a success. On behalf of Smith & Wesson, I would like to congratulate the competitors who traveled to Springfield to take part in this event. We look forward to making next year's event an even larger success."
The 2011 Indoor National Championships featured 12 exciting courses of fire involving low-light and no-light conditions, moving targets and defensive shooting scenarios. In addition to the three-days of intense competitions, participants had the opportunity to participate in a variety of events including Smith & Wesson factory tours and training seminars.
Smith & Wesson would like to congratulate and recognize all of the Division Champions and Special Category Winners:
CDP Champion: David Olhasso
ESP Champion: Robert Vogel
SSP Champion: Gordon Carrell
ESR Champion: Jerry Miculek
SSR Champion: Josh Lentz
High Senior: Greg Garrett
High Lady: Randi Rogers
High Law Enforcement: Robert Vogel
High Press: Scotty McGregor
High Industry: Gordon Carrell
High International: Juan Carlos Gonzalez Valdez
High Junior: Tori Nonaka
High Military: Rob Tate
Most Accurate: Robert Vogel
About Smith & Wesson
Smith & Wesson Holding Corporation (SWHC) is a U.S.-based, global provider of products and services for safety, security, protection and sport. The company designs and constructs facility perimeter security solutions for military and commercial applications, and delivers a broad portfolio of firearms and related training to the military, law enforcement and sports markets. SWHC companies include Smith & Wesson Corp., the globally recognized manufacturer of quality firearms; Universal Safety Response, a full-service perimeter security integrator, barrier manufacturer and installer; and Thompson/Center Arms Company, Inc., a premier designer and manufacturer of premium hunting firearms. SWHC facilities are located in Massachusetts, Maine, New Hampshire, and Tennessee. For more information on Smith & Wesson and its companies, call (800) 331-0852 or log on to www.smith-wesson.com; www.usrgrab.com; or www.tcarms.com.