Acusport Partners With Autoguntracker To Encourage BATF Compliance & Law Plus Fundamentals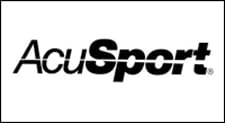 BELLEFONTAINE, OHIO –-(Ammoland.com)- AcuSport Corporation, a leading distributor of shooting and hunting products, provides retailers with customized solutions that are specifically designed to increase the growth and profitability of their businesses.
AcuSport has recently incorporated a web-based firearms management company, AutoGunTracker (AGT) to their line of business solutions.
AGT adds value to retailers by simplifying and automating the required BATF record keeping while providing reporting functionality that will put information in an easy to use format. In addition, Range owners can utilize powerful features to better manage their profitability and overall range operation.
Independent retailers tackle many obstacles on any given day, while time is sometimes limited, maintaining an up-to-date Acquisition and Disposition Firearms Record is a necessity. AGT automatically updates retailer electronic bound books and will create electronic 3310.4 and 3310.11 forms based on the type of transaction.
"AutoGunTracker provides independent firearms retailers with a suite of services targeted at improving their business not only from a monetary standpoint, but more importantly from a BATF compliance perspective," states FFLGuard National Coordinating Counsel, Christopher Chiafullo. "The Bound book functionality of the system is a real plus when an ATF inspection occurs," Chiafullo added.
AcuSport's vision for the future success of independent sporting goods retailers drives their commitment to provide innovative solutions like AutoGunTracker.
An AcuSport retailer from West Virginia quotes, "We have been a customer of AutoGunTracker's since 2007. The system has helped our business become more efficient while staying BATF compliant. Also, I have found that anytime I have questions or concerns, someone always calls me back within a day. Thanks to the creators of AutoGunTracker for making our lives easier!" states Stacy Sears, Vice President of High Caliber Guns & Ammo in Parkersburg, WV.
AcuSport retailers can contact their AcuSport Sales Professional for more information about this innovative solution by calling 1-800-543-3150 or by contacting AutoGunTracker directly at 1-866-834-4815.
Based in Bellefontaine, Ohio, AcuSport Corporation is a nationwide distributor of shooting and hunting products with regional sales offices in Pennsylvania, Georgia, Minnesota, Texas, Montana and California. Independent retailers who would like to place an order, please call 1-800-543-3150 or visit www.AcuSport.com for additional information.