Alan Korwin on Why You Have A Constitutional Right to Carry On This Weeks American Trigger Sports Network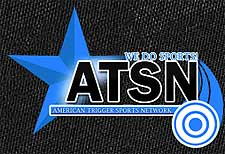 Ventura, CA – -(Ammoland.com)- This week on the Trigger Sports Network, Alan Korwin is Live from Scottsdale, says all Americans have equal protection under the 2nd Amendment to "carry".
Do you trust your local news station? Not after you see this. Rachel Parsons, Live from NRA HQ on two pro gun bills every state should adopt.
David Codrea updates the ATF "Gun Walker" fiasco…it becomes wider and more in depth as info is released.
Mark Walters, host of Armed America Radio, gives us a fine example of why you should have the right to have a gun in your home.
And a joke to leave you laughing. Recognize anyone?
Last chance to help us win Telly Awards! Vote for our videos: : NSCA Zone 7 Trailer and Episode 95-NSCA Nationals
Click here to see recent video: www.atsn.tv
James B. Towle
Host
American Trigger Sports Network
www.atsn.tv
About:
ATSN was born from the already popular Radio series, "Trigger Sports Radio" which was broadcast nationwide, and hosted by James B. Towle. James wanted to bring the world of Trigger Sports to a whole new level by introducing video clips and LIVE coverage from shooting events on the Trigger Sports LIVE! weekly show. ATSN is set to be the leader in your trigger sports news, and now we are broadcasting around the world! Visit: www.atsn.tv