Arizona Game And Fish Commission To Present Master Plan For Northern Arizona Shooting Range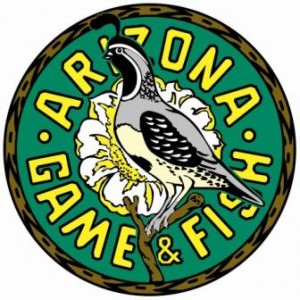 PHOENIX, AZ – -(Ammoland.com)- The Arizona Game and Fish Commission will be presented with the Northern Arizona Shooting Range conceptual master plan site design for their approval, at their regularly scheduled meeting Friday.
The design achieves a multiuse-facility on the 160-acre commission-owned property with capabilities for law enforcement training, hunter education, rifle and pistol shooting, shotgun shooting sports, archery, rifle sight-in, and onsite facilities.
"We are very happy that we were able to incorporate many of the elements of a regional range into this design and within the footprint of the property," said Chief of Shooting Ranges for Game and Fish, Jay Cook.
The Arizona Game and Fish Department has collected extensive input from a variety of sources since September 2010, including public open houses; a user group survey; letters from and meetings with neighboring stakeholders; and consultation with national shooting range industry experts to compile the conceptual master plan site design being presented.
Cook added, "We are confident that the faint distant reports/echoes from the range in the areas open to the visitors of Walnut Canyon will be further reduced through the range construction process and other mitigation methods which will inherently reduce sound emitted from the range."
Understanding there are concerns regarding the site location of the shooting range, Game and Fish has compiled a list addressing many of the common topics of concern to provide constituents with more information about the long and complicated process for developing a pubic shooting range.
Three common concerns are:
* Isn't Game and Fish disregarding its own advice after opposing a road at the monument in 2002?
Response: Game and Fish did support the preferred alternative with some concerns, most notably the proposed road and hiking trail which would have fragmented wildlife corridors, wildlife access to the rim's edge, and brought human disturbance directly into critical habitat areas of the canyon.
* Won't gunshots disturb the natural quiet?
Response: During the independent sound study, before any sound mitigation measures, with the Rim Trail was closed to the public, the natural quiet was 48 dBA, and even then, only faint distant reports were slightly audible and not measurable.
* Won't wildlife be disturbed?
Response: The shooting range site was selected with the knowledge that it was outside of any critical habitat areas or movement corridors. Game and Fish is following the appropriate environmental analysis and works closely with U.S. Fish and Wildlife Service on any concerns for sensitive, threatened, or endangered species.
For a complete listing of common topics of concern, and to learn more about the Northern Arizona Shooting Range, visit www.azgfd.gov/nazsr.
The commission meeting is Friday, March 11 at the Game and Fish Department headquarters at 5000 W. Carefree Highway in Phoenix (1.5 miles west of I-17). The public session begins at 8 a.m.
The public can view the meeting any of three ways: (1) attending the meeting in person in Phoenix; (2) viewing it via video stream at any of six Game and Fish regional offices; or, (3) viewing it over the Web at www.azgfd.gov/commissioncam.
Those wishing to submit "blue slips" to present oral comment during the meeting must do so either at the Phoenix meeting or at any of the regional Game and Fish offices (Pinetop, Flagstaff, Kingman, Yuma, Tucson and Mesa).
The Arizona Game and Fish Department prohibits discrimination on the basis of race, color, sex, national origin, age, or disability in its programs and activities. If anyone believes that they have been discriminated against in any of the AGFD's programs or activities, including employment practices, they may file a complaint with the Deputy Director, 5000 W. Carefree Highway, Phoenix, AZ 85086-5000, (602) 942-3000, or with the Fish and Wildlife Service, 4040 N. Fairfax Dr. Ste. 130, Arlington, VA 22203. Persons with a disability may request a reasonable accommodation or this document in an alternative format by contacting the Deputy Director as listed above.