ArmaLite, Inc Announces New International Marketing Director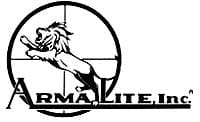 Geneseo, IL – -(Ammoland.com)- ArmaLite, Inc. is pleased to welcome Michael McCarthy as our new Director of International Marketing. Mike brings nearly 40 years of top-level management, sales and firearms experience to ArmaLite.
Mike proudly served 30 years in the United States Marine Corps.
His military career began as a boot camp private.
Mike proved himself moving up through the ranks. He gained experience, and responsibility, as a project manager and administrator with access to sensitive and classified information of National Security. Mike retired from the Marines as a Commissioned Officer: a Chief Warrant Officer Five.
Mike's civilian life is a continued success story. His reputation as a problem solver and a negotiator earned him the position of Manager of International Sales at Colt Defense, LLC. Mike has traveled to 30 countries conducting business with civilian, government and military officials.
At ArmaLite, Mike will use his knowledge of international export rules, U.S. State Department Regulations (ITAR/FCPA), procurement, marketing and financial management to bring the company to a new level of global sales and service.
On his joining ArmaLite, Mike says, "This is an extraordinary opportunity. ArmaLite has a rich history. Its reputation for quality and customer service is second to none. The team here has given me a warm welcome."
Mike and his wife make their home in Massachusetts. They have two grown daughters and three grandchildren.
About:
ArmaLite has one of the broadest product lines in the firearms industry. We manufacture and sell semiautomatic rifles in a variety of calibers including 5.56mm and 7.62mm, long range super-accurate bolt action rifles in calibers including .308 Winchester, .300 Winchester Magnum, .338 Lapua, and 50 BMG, and classic 9mm pistols.Visit: www.armalite.com