Assault on Texas Sporting Dog Owners Continues
Legislation that would devastate the sporting dog community in Texas continues to pile up.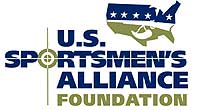 Columbus, OH –-(Ammoland.com)- House Bills 998, 1451, and 2116 would enact severe restrictions on sporting dog owners and could force many respectable sporting dog kennels and breeders out of existence.
House Bill 998: Texas dog owners, and sportsmen nationwide, are already aware that this is a very dangerous bill.
In fact, the bill received such a strong outpouring of opposition following its introduction that Fox News and many local news outlets all carried the story. The measure, introduced by Rep. Ruth McClendon (D- San Antonio), would require owners of unneutered male dogs weighing 20 or more pounds, that are not restrained at all times, to carry a minimum $100,000 insurance liability policy. It was recently assigned to the House Committee on Judiciary and Civil Jurisprudence.
House Bill 2116: This bill, introduced Rep. Garnet Coleman (D- Houston), would severely restrict an owner's ability to keep their dog outdoors. The bill would prohibit all tethering of dogs while unattended. In addition, the bill would require all outdoor housing enclosures to have a minimum of 150 square feet of space for each dog.
It would also classify many sporting dog owners as "commercial breeders," subjecting them to costly new regulations including housing, exercise, veterinary care, grooming, transportation, and more.
House Bill 1451: This legislation, introduced by Rep. Senfronia Thompson (D- Houston), would create a "commercial breeder" definition identical to that in HB 2116.
It would require "commercial breeders" to be licensed, inspected, and regulated by the Commission of Licensing and Regulation. The bill would require this Commission to enact costly new regulations for dog owners including strict housing guidelines, exercise requirements, mandatory veterinary exams, and many other requirements.
HB 1451 will be heard before the House Licensing and Administrative Procedures Committee this coming Tuesday, March 15th. Click here for more information on the hearing.
Take Action! Texas sportsmen should contact their state representatives and ask them to oppose HB 998, HB 1451, and HB 2116. Tell them these bills could force many responsible sporting dog breeders out of existence. To find your state representative's contact information, please visit the USSA Legislative Action Center at www.ussportsmen.org/LAC.
About:
The U.S. Sportsmen's Alliance is a national association of sportsmen and sportsmen's organizations that protects the rights of hunters, anglers and trappers in the courts, legislatures, at the ballot, in Congress and through public education programs. Visit www.ussportsmen.org.