Barnes Bullets Presents Acusport With Distributor Of The Year Distinction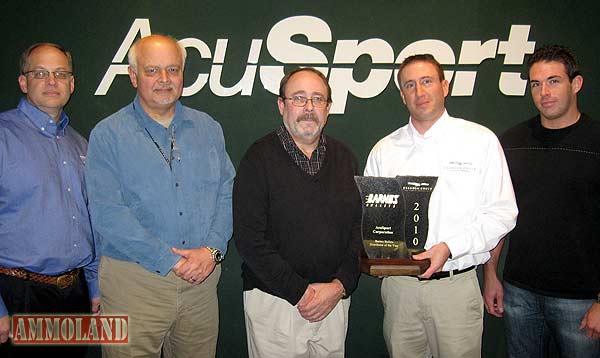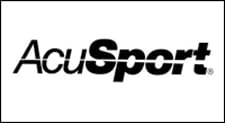 BELLEFONTAINE, OHIO –-(Ammoland.com)- AcuSport Corporation, a leading distributor of shooting and hunting products, received the Barnes Distributor of the Year Award for their industry efforts throughout 2010.
AcuSport was able to provide their retailers with excellent inventory and availability of the line through the balance of 2010, a feat they are on pace to duplicate in 2011.
AcuSport is proud to represent such a great brand and their line of first-class ammunition.
AcuSport's vision for the future success of independent sporting goods retailers drives their commitment to provide innovative solutions and products for their retailers. AcuSport National Product Manager, Rick Robison has been a leading force for retailer advocacy over the years.
He states, "It has been interesting to see the impact Barnes has been able to make over the last couple decades in our industry. They have grown from an organization producing 12 sku's in the 1980's to an industry-wide ammunition source that produces over 10-times that amount today. AcuSport has enjoyed building a relationship and partnering with Barnes to provide our retailers with great products; something we plan to continue for many years to come!"
From the manufacturer's stand-point, "AcuSport provides the Barnes brand with exemplary national coverage and support through their knowledgeable sales staff; states Jack Delozier of Freedom Group, Inc. Jack went on to say, "This makes AcuSport the perfect recipient for this award. We are happy to partner with their organization for the betterment of the independent sporting goods retailer."
Retailers can contact their AcuSport Sales Professional for more information about Barnes as well as other superior industry brands by calling 1-800-543-3150 or visit www.AcuSport.com for additional information. AcuSport based in Bellefontaine, Ohio, AcuSport Corporation is a nationwide distributor of shooting and hunting products with regional sales offices in Pennsylvania, Georgia, Minnesota, Texas, Montana and California.