COHA Bill Introduced to Stiffen Penalties for Egregious Poaching Violations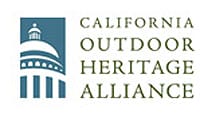 Sacramento, CA –-(Ammoland.com)- Assembly Member Wes Chesbro (D-Arcata) has introduced Assembly Bill (AB) 1162 to significantly increase penalties for serious poaching violations, including those which involve the illegal take of trophy big game animals.
The measure is sponsored by the California Outdoor Heritage Alliance (COHA).
"AB 1162 provides the Department of Fish and Game with an effective tool to protect our game and wildlife, some of California's most valuable resources," stated Assembly Member Chesbro. "My bill is modeled on legislation supported by hunters in other Western states where poaching has also become a big problem."
AB 1162 would authorize significant financial penalties (up to $40,000), hunting license forfeiture and equipment seizure for poachers who intentionally target trophy big game mammals, such as deer, elk, bighorn sheep and antelope, using illegal methods. Violations involving the use of bait, the use of spotlights, the take of game outside of legal season(s) or the wanton waste of game meat would be subject to the new penalties.
Several other western states, including New Mexico and Montana, have implemented similar laws in recent years to address ongoing big game poaching problems, and the new laws have been well received by state fish and game agencies, hunters and private landowners.
In the last several years in California, there have been a number of high-profile poaching cases involving big game, including the illegal take of trophy mule deer from Yosemite National Park and the shooting and subsequent abandonment of two elk at Fort Hunter Liggett in Monterrey County.
AB 1162 would also authorize the Department of Fish and Game to seek substantially higher civil penalties for those particular poaching cases that it believes warrant additional financial penalties. Civil penalties were first authorized under the Fish and Game Code in 1988, but the maximum fines have remained essentially unchanged since then while, for example, the market price for wildlife parts has skyrocketed in many cases.
"AB 1162 would ensure that poachers pay back the entire value of wildlife they effectively stole from the public," stated Mark Hennelly, Vice President of COHA.
For waterfowl, upland game bird and big game-related violations, the revenues from the additional financial penalties provided in the bill would be deposited in 3 dedicated game species accounts, and could only be used for the conservation of those particular game species. The first legislative hearing on AB 1162 will likely occur in the Assembly Water, Parks and Wildlife Committee in April.
The California Outdoor Heritage Alliance (COHA) is a nonprofit organization dedicated to protecting hunting and promoting wildlife conservation. For more information, visit www.outdoorheritage.org