BLACKHAWK! Dynamic Entry Introduces The Mini Deployment Kit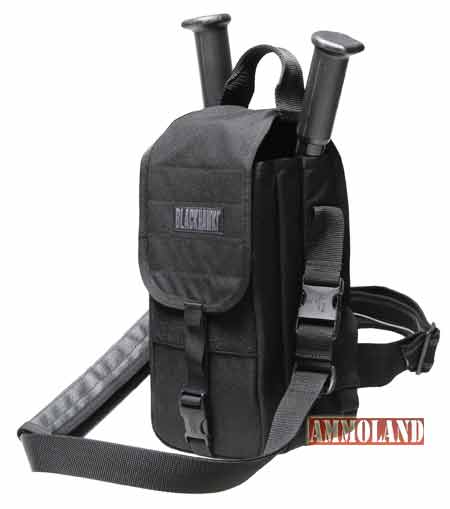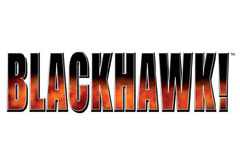 NORFOLK, Va. –-(Ammoland.com)- BLACKHAWK! Dynamic Entry® now offers the Mini Deployment Kit. This compact and portable entry kit was created based on the unique demands patrol and tactical entry officers face today—including ever-increasing active shooter callouts.
Fast, Effective Entry
The Mini Deployment Kit consists of the Mini Deployment Bag with individual tool compartments for reduced noise signature and a secure carry of the Mini BoltMaster, Mini Breacher and the Micro ThunderSledge entry tools.
The Mini Boltmaster is a compact and durable boltcutter featuring heat-treated cutting jaws with a 3/8" opening and a tension adjustment for fine tuning. The Mini Breacher gets teams in fast with its tempered, stainless steel wedge. Counter-angled friction ridges grip breaching surfaces securely and provide stability. It weighs less than five pounds and is just over a foot long—perfect for close-quarter situations.
The Micro ThunderSledge gives operators an effective tool that is compact and versatile. Its sure-grip handle system and lightweight design (4.6 lbs) make it an integral tool in any breaching kit.
Secure Carry
The Mini Deployment Bag can be worn over the shoulder and secured by thigh straps for added stability during extreme body movements. The shoulder strap has quick-release buckles for an immediate dumping of the kit if necessary. All three tools feature handle systems that are electrically nonconductive to 100,000 volts AC.
The BLACKHAWK! Dynamic Entry Mini Deployment Kit can be easily stored in the trunk of a patrol or rescue vehicle and accessed quickly and easily when needed. The Mini Deployment Kit has a MSRP of $499.99.
About BLACKHAWK!
BLACKHAWK! was founded in 1993 by former U.S. Navy SEAL Mike Noell and is a leading US manufacturer of tactical, military, shooting sports and law enforcement equipment. BLACKHAWK! manufactures tactical gear, body armor, law enforcement duty gear, holsters, hydration systems, protective gloves and gear, apparel and footwear, knives, illumination tools, breaching tools, hunting gear and recoil reducing stocks. BLACKHAWK! is now part of ATK Security and Sporting and is headquartered in Norfolk, Virginia, with US manufacturing facilities in North Carolina, Montana and Idaho. For more information on BLACKHAWK! and BLACKHAWK! products, log on to www.BLACKHAWK.com or call 800-694-5263.
About ATK Security and Sporting
ATK Security and Sporting, headquartered in Anoka, MN, is a leading technology developer and supplier of ammunition for law enforcement, military and sporting applications; a manufacturer of optics, reloading gear and sport shooting accessories; and a leading producer of tactical accessories. The company serves sport shooting enthusiasts, law enforcement professionals, military and tactical markets worldwide. The group's products include some of the most widely known and respected brands in the industry, including Federal Premium, CCI, Speer, RCBS, Alliant Powder, Champion, Weaver, Eagle Industries, and BLACKHAWK!
About ATK
ATK is a global aerospace and defense company with operations in 24 states, Puerto Rico and internationally, and revenues in excess of $4.8 billion. News and information can be found on the Internet at www.atk.com.