Charter Arms Selects PMI and W.L. Carter to Represent Firearms Product Line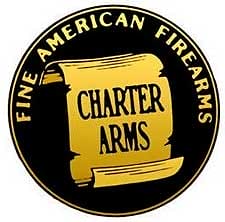 Shelton, CT –-(Ammoland.com)- Charter Arms, manufacturer of American-made affordable and reliable revolvers for over forty-six years, has named Professional Marketing Inc., of Starkville, Mississippi and W.L. Carter Company of College Station, Texas as their latest manufacturer's representatives serving dealers and distributors.
Nick Ecker, president of Charter Arms revealed why he chose PMI, saying, "I really admire Tom Wiley's passion as an entrepreneur and businessman in our industry. Charter Arms has always had a very strong following in the southeast states and now with Tom and his team, they will broaden our reach to bring Charter Arms directly to neighborhood shooting sports dealers and distributors in the southeast."

Tom Wiley, president of Professional Marketing, Inc., said, "In recently visiting the Charter Arms factory, I was impressed how the employees take great pride in their work and the sense of family spirit that permeates the plant. 'Whatever it Takes' is our company philosophy and with that approach we believe we will grow sales and profits for our clients while maintaining professional and ethical principles. That philosophy aligns itself perfectly with Charter Arms' tradition and Charter's terrific customer service."

Nick Ecker additionally notes, "The W.L. Carter Company thoroughly covers, Texas, Arkansas, Louisiana and Oklahoma, the TALO states, which recently have seen an increase in the number of new concealed carry licenses issued. In Texas alone, there were more than four hundred thousand people licensed for concealed carry at the beginning of this year, and many of those newly licensed are women. We're expecting to bring our popular colored frame revolvers to those women who want to establish their style while carrying an affordable and reliable firearm."

Tim Locker of W.L. Carter Company predicts, "Our team of reps will be developing a regional marketing plan for Charter Arms that will broadly expand its brand among distributors, retailers and their loyal customers. We are excited to be a part of the Charter team and proud to represent the industry standard of American made revolvers. Seeing firsthand the hand craftsmanship of each Charter revolver and the first class customer service sealed our relationship. We will carry that same message to our customers so they will better understand the uniqueness of Charter Arms and their quality products in today's business environment."
Founded in 1964, Charter Arms manufactures a full line of revolvers made by professional, skilled American craftsmen in Shelton, CT, in the heart of New England's firearm valley. Steeped in rich tradition with unmatched customer service, Charter Arms revolvers are consistently associated with personal protection because of their strength, reliability and accuracy. All Charter Arms revolvers are covered by a lifetime warranty. For more information, visit http://CharterArms.com or call customer service at (203) 922-1652.