Constitutional Carry Bill Advancing in the Colorado Legislature but Faces an Uphill Battle
Your Urgent Action Is Needed.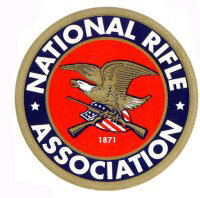 FAIRFAX, Va. –-(Ammoland.com)- On March 2, House Bill 1205 passed in the Colorado House by a 20 to 15 vote. House Bill 1205, introduced by state Representative Chris Holbert (R-44), would allow residents to carry a concealed handgun without a permit as long as they are legally eligible to purchase and possess a firearm.
The NRA strongly supports the constitutional right of Coloradans to carry for self-defense.
Despite NRA support for this bill, HB 1205 faces an uphill battle as the Democratic leadership in the state Senate has consistently assigned pro-gun bills to the Senate State, Military & Veterans Affairs Committee.
Their designated "kill committee" has predictably defeated pro-Second Amendment bills by 3 to 2 partisan votes during the last several years. In addition, Colorado Governor and former Denver Mayor John Hickenlooper (D) has been a member of New York City Mayor Michael Bloomberg's Mayor's Against Illegal Guns and he would almost certainly veto such legislation.
Despite this, the NRA will continue to urge lawmakers and the Governor to support this pro-gun legislation. HB 1205 is scheduled for a hearing this Tuesday, March 22, in the Senate State, Military & Veterans Affairs Committee. Please contact the three dissenting members of this committee and respectfully urge them to end partisan politics and support HB 1205. Contact information for these committee members can be found below.
Senator Rollie Heath (D-18), Chairman
303-866-4872
[email protected]
Senator Bob Bacon (D-14), Vice Chairman
303-866-4841
[email protected]
Senator Betty Boyd (D-21)
303-866-4857
[email protected]
About:
Established in 1871, the National Rifle Association is America's oldest civil rights and sportsmen's group. Four million members strong, NRA continues its mission to uphold Second Amendment rights and to advocate enforcement of existing laws against violent offenders to reduce crime. The Association remains the nation's leader in firearm education and training for law-abiding gun owners, law enforcement and the military. Visit: www.nra.org