Drawing Results For Arizona Elk & Pronghorn Hunts Now Available
Permits remaining issued first-come, first-served beginning April 25.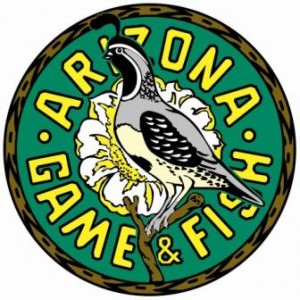 PHOENIX, AZ – -(Ammoland.com)- The drawing results for Arizona's 2011 elk and pronghorn antelope big game hunts are now available.
The more than 120,000 eager applicants can find out if they were drawn for the limited permits by visiting the Arizona Game and Fish Department's website at www.azgfd.gov/draw or by calling (602) 942-3000 and selecting option two.
Hunt permit-tags for successful applicants, and refunds for unsuccessful or rejected applicants/applications (less application fees), will be mailed out no later than April 22.
For those individuals who missed the draw deadline or were unsuccessful in getting a permit-tag, there are more than 600 leftover tags remaining. Remaining tags are available on a first-come, first-served basis and include more than 600 elk tags and 4 pronghorn antelope tags. Leftover tags in Hopi hunt open areas are available to everyone (tribal members and non-tribal members) through the first-come, first-served process.
There are two methods to obtain a leftover tag. Applications will be accepted by mail only beginning at 8 a.m. (MST) on April 25. Starting on May 2 at 8 a.m. (MST), hunters can purchase a leftover tag in person with an application at any of the seven Arizona Game and Fish Department offices.
For a detailed listing of leftover permits, the 2011 Pronghorn Antelope and Elk Hunt Draw Information booklet (see pages 8-12 for draw and first come process), and other drawing related information, visit www.azgfd.gov/draw.
For those who qualify, there are military hunts available for Camp Navajo, call (928) 773-3274 for additional information.
Important information regarding 19B pronghorn antelope hunts.
Hunters who applied for pronghorn antelope in Game Management Unit 19B, hunt number 2022 (50 general permits) and 2054 (15 archery-only permits), are reminded that the Arizona Game and Fish Commission has canceled all the 2011 antelope hunts in this unit due to the loss of public access onto the Chino Grande Ranch.
With the elimination of these two hunts, the draw program processed any choices with these hunt numbers as if all the tags had been issued and moved to the applicant's next choice for all drawing passes.
Hunters are reminded, that while there are no pronghorn antelope permit-tags allocated for Unit 19B, the unit remains open for all other hunting seasons; however, access, and areas to hunt may be limited due to the closure of the Chino Grande Ranch.
The details from the March 23 public commission meeting on this issue are available at www.azgfd.net/artman/publish/NewsMedia/Arizona-Game-and-Fish-Commission-eliminates-pronghorn-hunts-in-19B-for-2011.shtml.
Fall draw and hunt recommendations
The anticipated application deadline for remaining fall hunts (deer, bighorn sheep, fall buffalo and others) is the second Tuesday of June. A preview of those hunt recommendations will be available for the public to view at six open houses in April. The recommendations will also be available at the Game and Fish website beginning Saturday, April 2 at www.azgfd.gov/huntguidelines.
Open houses are from 3-5 p.m. at the following locations and dates:
Thursday, April 7 – Tucson regional office, 555 N. Greasewood Road
Monday, April 11 – Pinetop regional office, 2878 E. White Mountain Blvd.
Tuesday, April 12 – Flagstaff regional office, 3500 S. Lake Mary Road
Tuesday, April 12 – Yuma regional office, 9140 E. 28th St.
Wednesday, April 13 – Kingman regional office, 5325 N. Stockton Hill Road
Thursday, April 14 – Mesa regional office, 7200 E. University Drive
Hunting and angling are the cornerstones of the North American Model of Wildlife Conservation. These activities continue to be the primary source of funding for conservation efforts in North America. Through a self-imposed excise tax on hunting, angling and shooting sports equipment, hunters and anglers have generated more than $10 billion toward wildlife conservation since 1939. The Arizona Game and Fish Department does not receive any of the state's general funds to operate.