Excellent Wetland Conditions Predicted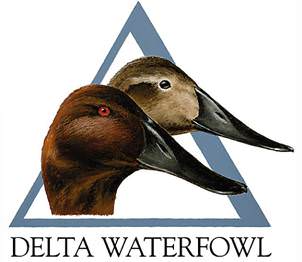 Bismarck, ND –-(Ammoland.com)- People throughout the prairies are anxiously watching the weather forecasts. Record soil moisture and a heavy snow pack, combined with a quick thaw could mean serious flooding on both sides of the Canada/US border.
There is a ton of potential trouble for landowners…and possibly an epic breeding season for waterfowl.
"This is nothing but good news for ducks," says Delta Waterfowl's Scientific Director Frank Rohwer. "When you get great water conditions, you get more females breeding where they should be breeding…on the prairies."
The entire prairie area, from Sioux Falls to Edmonton, seems to be heading for a record spring. Last year was the wettest on record for Saskatchewan. The province's Watershed Authority predicts above normal run off for the entire southern half of the province. In some prairie regions, soil moisture is at a fifty year high. Snow pack in the Dakotas is above normal. It all adds up to some of the best potential breeding conditions in years.
"It's pretty extraordinary to have great water conditions over virtually the whole of the prairie pothole region," says John Devney, Delta Waterfowl's Senior Vice President. "This should mean we'll have really good populations. Ducks seem to come out of the woodwork and immigrate into the prairies when they're wet."
Devney says this breeding season has the potential to overwhelm low nest success caused by predation and diminishing grasslands. "The fact of the matter is you have vast chunks of prairie that are not as productive as they were. We've lost a lot of upland nesting cover. While I'm looking forward to a great breeding season, it's a bit of a false positive because Mother Nature is doing all the work."
Lots of water means hens are better able to re-nest. Studies have shown that Mallards can nest up to five times in a single breeding season. Mallards are the most prolific, but all species re-nest under good water conditions.
Duckling survival also improves. "In every single study of broods that we've looked at, you get much higher survival when it's wet", says Rohwer.

"The small wetlands stay wet and we're going to have that sort of situation," says Rohwer. "We're going to have water spilling out into agricultural land… a disaster for farmers, but it's going to great for ducks. It's exactly what we ask for when we want a fabulous duck season."
About:
Delta Waterfowl provides knowledge, leaders and science-based solutions that efficiently conserve waterfowl and secure the future for waterfowl hunting. Visit: www.deltawaterfowl.org